Charlie Sexton has worn so many hats, he could start a haberdashery.
"In the beginning I was a blues guitar player," says the 39-year old Texan, offering a quick retrospective of his recording career. "Then I was a pop sellout, then rocker, then a folk singer and then on the last record, strangely enough, they were marketing me as a bluesy, rootsy, alt-country artist, which really pissed me off. If that's what they're going to do I would save myself a lot of trouble, forget the flash, and stick with three chords with no counter-melodies."
A San Antonio native, Sexton moved to Austin with his mother when he was 4. His mother was a major music fan, and he started playing early, establishing himself as a guitar prodigy on the Austin club scene at the age of 11 (Will, his younger brother, followed suit). Stevie Ray Vaughan was a friend, and young Sexton's babysitter for a time ("Which basically meant him hanging out, playing me records"). The child of a teenage mother, Sexton learned to fend for himself, and hit the road supporting Joe Ely in 1981 at the age of 13.
"His guitarist broke his hand, so he asked me to settle in for a six-week tour or something like that, and that was really when things heated up," says Sexton. "After Joe, I started my own band, and did a real quick tour."
Shortly thereafter, Sexton went into the studio for the first time. At the time, Sexton played drums in a side band whose bassist bailed three days before the recording session. "So while we were in the studio I was playing drums, bass, guitars, and basically producing the sessions," he says. "Even though that was on a really low-rent sort of level, obviously."
Those sessions sparked a lifelong passion for producing, though he would not fully give in to it until his mid-20s. The reason? He was sidetracked by stardom. In 1985, he released his solo debut, Pictures for Pleasure, which yielded the Bowie-esque hit single "Beat's So Lonely." For several months, Sexton's matinee-idol cheekbones were inescapable on MTV.
"When it came time to make my own record I knew in my heart that Stevie Ray Vaughan was the guy who was going to bust `the blues` out. I just knew he was the one, so I was trying to figure out what my role was," Sexton says. "My interest in more modern music was there heavily, and … I got massive loads of flack that lasted for years because I didn't come out with the blues record everyone expected me to make. But I knew whose gig that was, and I was really trying to discover my own identity on record."
Even as his solo career was taking off, Sexton remained an in-demand session player. By the time he turned 20 he'd played with the Rolling Stones, Bob Dylan, and David Bowie. Perhaps because he'd begun playing music and recording at such a tender age, Sexton was all business during the sessions, and recalls that he only appreciated the heavy company he was keeping "in hindsight, like, 'That was pretty cool. That was Bob Dylan.'"
Sexton moved out to California for five years in the early '90s, and started to get more into production and engineering. While still writing, he found himself mostly going through the motions, which he blames only half-puckishly on Tinseltown's reputed soullessness. Finally moving back to Austin, Sexton wrote more songs in a year than he had in the previous five. Those songs would form 1995's Wishing Tree, a terrific album that tastefully surveys a broad array of influences from acoustic folk to rock, blues, and Creole jazz, highlighted by the somber 12-minute soundscape "Plain Bad Luck and Innocent Mistakes."
Between the breakup of his Texas supergroup the Arc Angels, continuing label troubles, and an unreleased album he recorded with his brother Will, the late '90s marked a demoralizing period for Sexton. He was in difficult financial straits six months after the birth of his son when, in 1999, he received a call from Bob Dylan, asking him to join his touring band. It was a fateful move that raised Sexton's profile for the next three years, but, in a devil's bargain, cost him his marriage.
According to Sexton, the Dylan association impressed old L.A. friend Lucinda Williams, who called him in to re-track some guitar on Car Wheels on a Gravel Road, which he ended up producing.
"In her mind, the only thing I did was some editing, it was all there — which is partly true, but I did a massive amount of editing," Sexton recalls. "The way I work is a blessing and a curse. If you take time to listen to the records I do, there's all this stuff under the surface that makes the simple things seem simple — little details, stray percussion tracks, and all these stray guitar parts."
In 2005, Sexton released his fourth solo album, Cruel and Gentle Things, a more introspetive, song-driven collection that's probably his best, if also his least rocking. Sexton reached a point where "rhyming just wasn't enough."
"I had to be true to myself and realize I had been writing the same type of record for a long time, and there's also a certain form of song that I've been trying to write for a very long time and never been able to because it just wasn't something that came out naturally," he says.
Sexton — who's currently working with Justin Timberlake on an album by Timberlake's MMC buddy Matt Morris — suggests his musical life relies on a balance between his albums, performances, side work, and producing.
"I keep doing it all, because it's all helpful to the other," he says. "After months of 12-14 hour days in the studio, it's good to do the gig, or just go play guitar on someone's record. To people that don't know me at all, they say, 'What do you do?' And I tell them, 'Whatever it takes.'" •
Charlie Sexton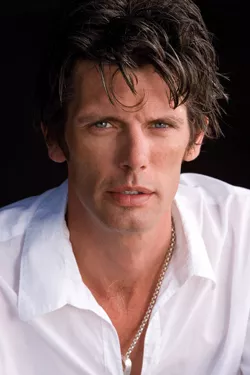 Pictures for Pleasure
(MCA)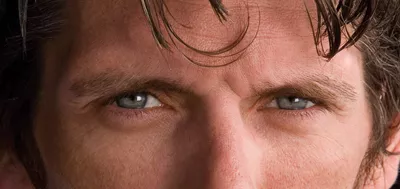 Essence
Lucinda Williams
(Lost Highway)
Discography
Pictures for Pleasure (1985)
Charlie Sexton (1989)
Arc Angels (1992)
Under the Wishing Tree (1995)
Cruel and Gentle Things (2005)
Performing highlights
"Summer Days," Bob Dylan (2001)
"Go or Go Ahead," Rufus Wainwright (2003)
Production highlights
Essence, Lucinda Williams (2001)
________________________________________________
LIVE MUSIC
Charlie Sexton (Auslander Spring Music Festival)
9pm Sat, Mar 22
$5-$15
323 E. Main,
Fredericksburg
(830) 997-7714
theauslander.com