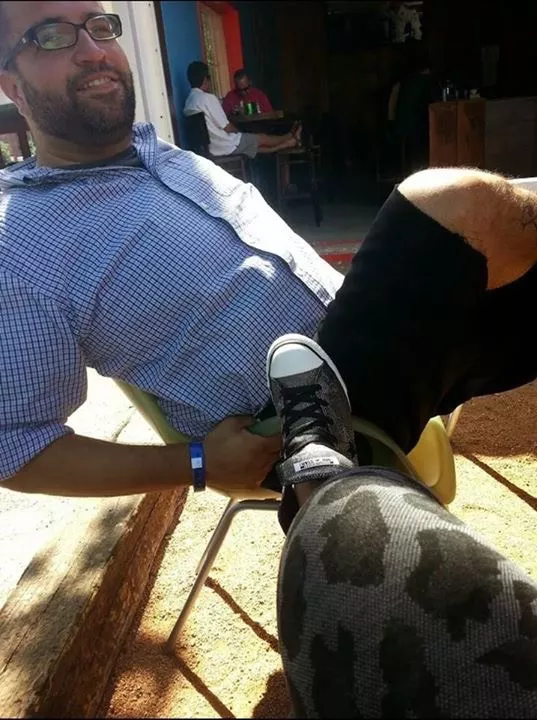 Courtesy
Brandon Baynard
The culinary community is banding together this evening to raise funds for the family of Brandon Baynard, 36, a longtime member of the food scene. Baynard, a sales level II associate with Ace Mart Restaurant Supply who handled accounts for eateries on the Riverwalk, Blue Star Art Complex and Pearl Complex area, passed away this past Tuesday, December 16. He also spent time at Tre Trattoria, and was recently honing his bartender skills at TBA.
Participating eateries for Monday's Chef Off! at Stay Golden Social House from 6 to 10 p.m. include:
Jason Dady's Two Bro's BBQ Market

Brandon Ellis McKelvey's Say.She.Ate TX

The Boiler House SA with Jeff Wayne White

Beat Street Coffee Co. and Bistro with Mark Garcia

Proceeds from the night's sales, as well as a silent auction will benefit Baynard's family. Auction items include gift cards from Howl at the Moon, Barriba, Bud Jones, Lucianos on the River, Hot Joy, Monterey and Barbaro; and a gift pack from Southerleigh, which includes a Southerleigh logo hat, T-shirt, growler, six-pack of their Texas Uncommon, and a private dinner for six in the grain silo after they open.
Jacob Burris of Stay Golden also created a special cocktail in memoriam of Baynard, "Our Friend," a Jameson Old Fashioned with Shiner syrup. The drink will be priced at $8, with 20 percent of the proceeds going toward the fundraiser.
Funeral services were held for Baynard this morning at Angelus Funeral Home.