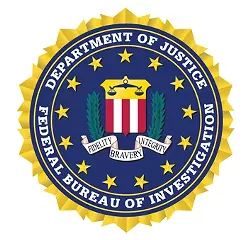 FBI
FBI agents arrested a Kerrville man this week on distribution of child pornography allegations. The man was heavily armed, court documents show.
FBI agents on Wednesday found five loaded guns and a backpack full of survivor gear in the room of a Kerrville man accused of distributing child pornography, court records show.
Agents arrested Samuel E. Baker, who works for a computer repair store, at his mother's home in Kerrville, according to the criminal complaint.
Baker is accused of uploading nearly 3,000 files to a file sharing website.
"These files were of prepubescent children, many of the images and videos depict very young children, to include infants, in sexually explicit positions," the criminal complaint states.
All of the downloads were assigned to an IP address that correlates with Baker's mother's address, where he lived.
On Wednesday the FBI raided the house and attempted to question Baker.
"Baker advised that he had seen child pornography," according to the complaint. "When asked by law enforcement to further explain his involvement, Baker advised that he has the right to remain silent on that issue."
FBI agents reported recovering five computers, loaded firearms and military gear, including "an AK 47 assault rifle, a 20 gauge shotgun, a Winchester rifle, a 22 caliber rifle and a 9 mm pistol and a backpack filled with gear consist [sic] with immediate departure and survival."
Agents also said they found a troubling journal entry in Baker's bedroom.
"A journal located in Baker's bedroom had a 2009 entry date with references to suicide, fighting the government, his survival gear and weapons. A quote from the journal stated, 'To take a few of those bastards with me.'"
The
San Antonio Express-News
first reported the arrest
.