Flickr Creative Commons
Donkeys like these ones — or maybe a bit bigger — will soon be haulin' ass in San Antonio.
Group cycles and carriage-haulin' donkeys are coming to San Antonio.
City Council unanimously approved revisions to the city's vehicles for hire code which allows for the new types of transport.
The new rules allow for group cycles, which are vehicles with at least four wheels that have a platform where between six and 15 people can sit. The primary power for the cycle comes from pedaling, although a supplementary motor can also be used.
In some locales, such cycles are used as "beer bikes," where groups can imbibe while pedaling down city streets. But that wouldn't jibe with San Antonio's public consumption laws unless special concessions are made.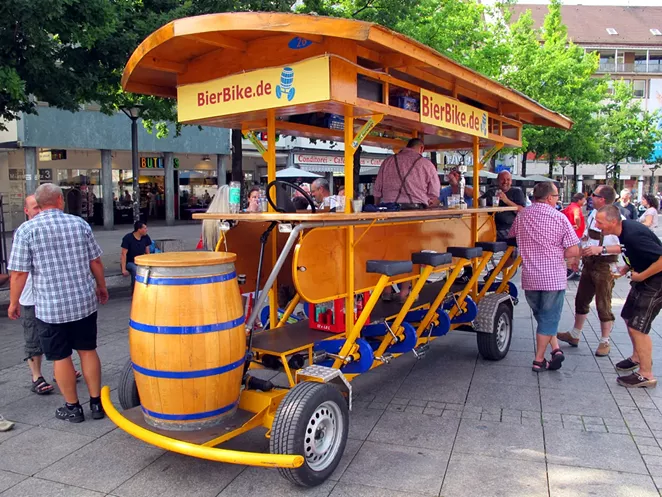 Wikimedia Commons
A beer bike in Berlin.
City Council also approved a change that will allow all equine species to pull carriages Downtown. Tourist-ferrying is no longer just the province of the horse.
Donkeys, mules and zebras (if you could legally get your hands on one) also now have the all-clear to pull carriages. City Council also doubled the fee for carriage driver permits from $15 to $30.
The ordinance revisions will start on April 1.