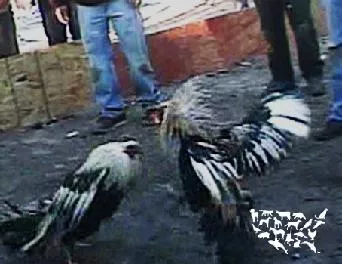 By Michael Barajas
mbarajas@sacurrent.com
Some lawmakers are hoping to close a legal loophole that has allowed cockfighting in Texas to flourish, saying the cruel blood-sport is not only inhumane but acts as a breeding ground for other serious crime.
Two House members from each from side of the aisle this week teamed up with John Goodwin, animal cruelty policy director at the Humane Society of the United States, to announce a bill that would make it a state-jail felony to help stage a cockfight. Additionally, the law would make merely attending a cockfight a class C misdemeanor.
Flanked by Rep. Wayne Christian, R-Center, who filed the bill and Rep. Eddie Lucio III, D-San Benito, Goodwin spoke of the prevalence of cockfighting in Texas, and said a Humane Society investigation into the practice revealed over 100 cockfighting rings state-wide – from deep South Texas up to Dallas.
Goodwin and the two lawmakers blamed the widespread presence of cockfighting in Texas on "deficient" laws. Neither spectators nor those who help raise and train the birds are punished under current law, Goodwin said.
"We're going after cockfighting determined that we match our laws in Texas with almost every other state in the union. It's cruelty to animals," Christian said. Arkansas, Oklahoma and Louisiana all have laws on the books punishing spectators at cockfights, Christian said.
In announcing the bill, Goodwin presented video shot by investigators documenting cockfights around Texas. He showed examples of sharp blades organizers tie to the roosters' feet to amplify violence and explained how some participants call birds with missing eyes "blinkers" and those with punctured lungs "rattlers."
"That is the mentality of people that are involved in cockfighting," he remarked.
Christian and South Texas Rep. Lucio also pointed to reports from the Drug Enforcement Administration that Mexican narco-traffickers have used cockfights as networking and recruiting tools. They also cited reports that cartels have used trailers carrying rooster cages with false bottoms to smuggle drugs across Texas highways.
"These are drug rings," Christian said. "These are gambling rings."