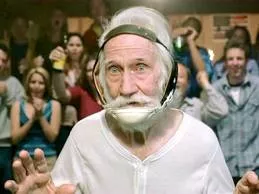 Irony has been a substantial part of comedy ever since the Church made Valentine, a noted virgin, the patron saint of a holiday where men buy chocolate hearts in the hopes of getting anal. (Fingers crossed.) This Thursday, Laugh Out Loud Comedy Club introduces its first college night, "5 Comics for 5 bucks."
With classes starting just this week I'm not sure you actually need a break, but in a city where the majority of students are on an 8-year plan to get an associates, I'm just going to assume any low-priced distraction is most welcome.
The irony here is that I'm pretty sure none of the comedians have graduated from — much less attended — a university of any kind, but don't let that stop you. When taking a break from higher learning there are no better experts at learning high than stand up comedians.
Thursday Jan 20th, Laugh Out Loud Comedy Club, 210-541-8805. 618 N.W. Loop 410, Suite 312, 78216. 10:15. $5