Update
: A funeral service for Bill Sinkin is scheduled for 1:30 p.m., Friday, Feb. 7 at Temple Beth-el, 211 Belknap Pl, Solar San Antonio
announced
 today. A reception is to immediately follow. In lieu of flowers, memorial organizers are asking attendees to please consider making a donation to Solar San Antonio, the renewable energy group Sinkin founded. -
MT 
This week, San Antonio lost one of its most influential environmental activists. Bill Sinkin, a local icon and community leader, died Monday at the age of 100. William "Bill" Rashall Sinkin is remembered for making HemisFair '68 World Fair in SA a reality and for serving as the fair's first president. Sinkin also trailblazed on the solar energy front, founding Solar San Antonio in 1999, a nonprofit that offers affordable renewable and alternative energy options. In 2001, Sinkin founded the Metropolitan Partnership for Energy, now known as Build San Antonio Green, an organization that promotes resource-efficient building methods.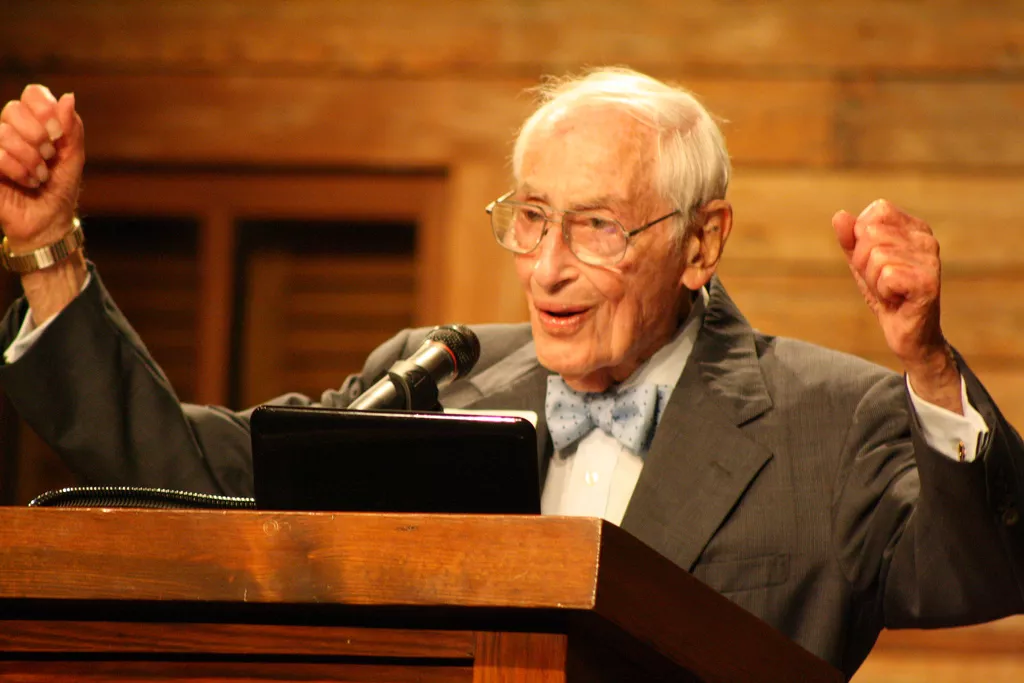 Bill Sinkin via Current Archives
Growing up with Russian Jewish heritage in SA during the mid-twentieth century, Sinkin was known for striving to bring racial equality to his community. Sinkin detailed his own struggles with prejudice in a 2005 memoir series for the San Antonio Express-News. Sinkin attended San Antonio Junior college for two years and graduated with a degree in business from The University of Texas at Austin in 1934 and later began a successful career in banking.
According to previous reporting by the Current, at Sinkin's 99th birthday celebration—which included a requirement all guests must come donning a bow-tie, one his aesthetic trademarks— former Congressman Charlie Gonzalez summed up Sinkin's decades of service to San Antonio, saying, "A day without Bill Sinkin is a day without sunshine."
Sinkin is survived by his two sons, Richard and Lanny, who is at the helm of Solar San Antonio and follows in his father's footsteps as a community activist.