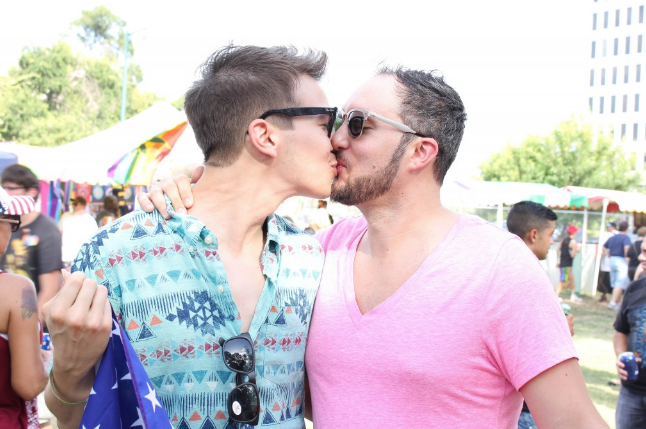 Photo by Julian P. Ledezma
Pride San Antonio 2016
The first-ever Pride parade to be held in Corpus Christi will take place through the streets of Corpus' downtown this year on June 3.
After 10 months* of planning and collaborating with the city of Corus Christi, Pride Downtown, a community-focused organization that concentrates on equal rights, says it's ready to host the city's first parade dedicated to the LGBTQ+ community.
With the support of the Corpus Parks and Recreation department and the Corpus Christi Police Department, the parade will begin at 7 p.m. near the Art Center and will rung along Shoreline, turning on Starr Street and ending in front of the House of Rock, where the Art Show Fundraiser will take place.
Those wishing to be a part of the parade apply to be a parade sponsor, sponsor a float or can apply to be a participant
here
. Forms must be completed by May 19, along with any
required fees
.
*Correction: Originally said years.