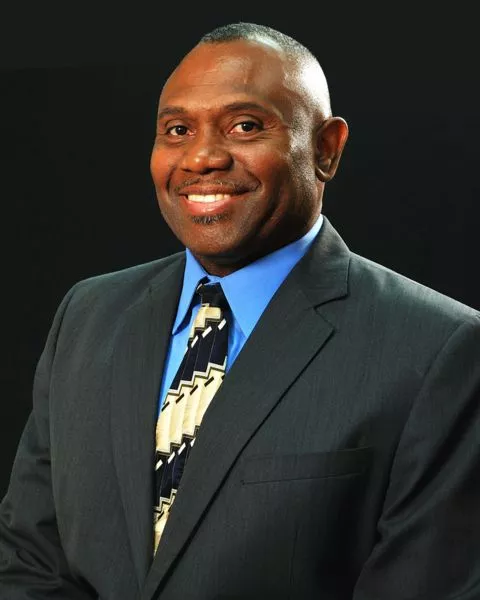 Courtesy of Judson ISD
City Council approved Willis Mackey's nomination to the CPS Board, but not without questions why there are no women on the board.
Dogged by questions about the diversity of its oversight board, CPS Energy's newest trustee was approved today by City Council with a 8-3 vote that broke down largely along gender lines.
It marks the second time in recent weeks that what once might have been a rubber-stamp approval of utility board member triggered sparks before the progressive-dominated council. Last month, Councilman Greg Brockhouse and Councilwoman Shirley Gonzales
lobbed verbal grenades
over attorney Amy Hardberger's addition to the SAWS board, with Gonzales calling Brockhouse's aggressive questioning sexist.
This morning, though, Gonzales and Brockhouse were on the same side. They joined Councilwoman Rebecca Viagran to vote against confirming former Judson ISD superintendent Willis Mackey to represent the city's southeast quadrant on the board. All three members criticized the
board's recruiting efforts
, saying it failed to deliver nominees representative of the city's population.
"This lack of equity in leadership is disturbing in a city that prides itself in its diversity," said Viagran, appearing to hold back tears during parts of her statement. "Every one of these appointments should be viewed as an opportunity to walk the walk on the promises we make to our residents."
Viagran said her staff's research shows men hold 60 percent of city-appointed board seats. Further, Hispanics hold just 37 percent of those appointments even though they make up 63 percent of the population.
"When you have an all-male board recruiting, you're going to tend to have all-male candidates," Gonzales added.
Brockhouse argued the selection process, if not broken, needs an overhaul.
"I don't generally buy into the identity politics, but this board needs to look like the community we're representing," he said.
Mayor Ron Nirenberg pointed out that the CPS board initially put forward a woman, Terri Williams, as its nominee. However, it landed on Mackey after Williams instead opted to join the North East Independent School District Board of Trustees.
Members of council almost universally praised Mackey's qualifications and service record and said they expect to see a more inclusive recruitment effort as the board looks to replace Vice Chairman Homer Guevara Jr., who's coming up on the end of his term.
Even so, members who voted to approve Mackey still pressed the CPS to get its shit together when it comes to finding qualified female nominees. Rey Saldana called CPS Chairman John Steen to the microphone to confirm whether he understood the message delivered by the two councilwomen opposing the nominee.
'Yes, sir," Steen said. "I heard it loud and clear."
Even so, Viagran said she made multiple efforts to make Steen and the board aware of her concerns. She urged her male colleagues to act on diversity concerns now rather than wait for a future appointment. Mackey's slot, which includes her district, won't open again for another five years.
"(Men) have the luxury to wait," she said. "Some women do not."
Stay on top of San Antonio news and views. Sign up for our Weekly Headlines Newsletter.