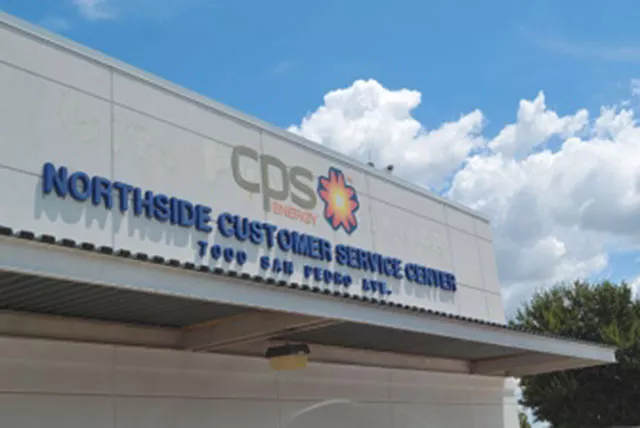 In an 8-2 vote last Thursday, San Antonio City Council approved raising monthly CPS Energy gas and electric bills by 4.25 percent, marking the first increase in three years. The vote comes after months of public input, several presentations before council and a swirl of controversy over executive pay. The rate hike, set to take effect in February 2014, is actually less than initially proposed—but not by much. In July, the city-owned utility requested customers cough up an extra $5.19 to average monthly bills, amounting to a 4.75 percent increase. CPS argued it needed the additional money for infrastructure improvements and updating the power grid. Selling a rate increase is already an uphill battle, but as social justice advocates and some council members pointed out, CPS' bid to ask customers—especially low and fixed-income residents—to shell out the extra cash while its executives see high-dollar pay and millions in bonuses was made a hell of a lot steeper. In total, CPS employees received $16.2 million in bonuses, while CEO Doyle Beneby saw $1 million in accumulated incentive pay this year, as the Current previously reported.
Feeling the pressure and likely hoping to diffuse the criticism, CPS went back to the drawing board and decreased the rate increase and also promised to cut back bonus pay. The new plan reduces employee pay out by 16 percent by next year and, according to Beneby, the $4 million saved would be directed toward expanding affordability programs for lower income customers. Beneby also suggested cutting the incentive pay program by 50 percent in 2015 and 2016.
While most council members applauded CPS for being receptive to their concerns, they also pressed the city-owned utility company to be mindful of accommodating low-income and fixed-income customers. For instance, District 1′s Diego Bernal referred to his talks with Beneby about a possible single payment flat rate for fixed-income seniors. District 5 Council member Shirley Gonzales and District 3's Rebecca Viagran additionally stressed the burden of the additional monthly bill totals to their low- to middle-income constituents and hoped CPS would make good on its promise to reach out to lower income customers.
During his final briefing on the hike at council, Beneby said CPS heard from 2,000 customers via 15 sponsored events, which led to additional plans to improve services, noting plans for a more aggressive outreach strategy for low-income residents, an initiative pressed by District 7 councilmember Cris Medina at earlier council sessions.
Interestingly, while Medina came out swinging as the most vocal opponent of the increase in the months leading up to the final vote, in the end it was Viagran who dissented at the dais. (District 10's Carlton Soules cast the other 'no' vote, albeit for much different reasons.) While CPS estimates the monthly charge will come out to an average $4.68 a month, critics say the estimate is low and in reality, customers will be paying considerably more.
"It will be very, very difficult for them and detrimental for them," said Viagran, referring to the CPS customers she represents, before voting. She said about 6,000 residents in her district are already part of the CPS affordability program.
The Current spoke to Viagran after the council meeting, who explained why she couldn't approve the measure. "I voted against it because it's not what my constituents wanted," she said.
"My mostly fixed-income constituents have been steadily calling and e-mailing my office and asking for me not to vote for a rate hike. They are telling me their bill statements are actually much higher than CPS estimates."