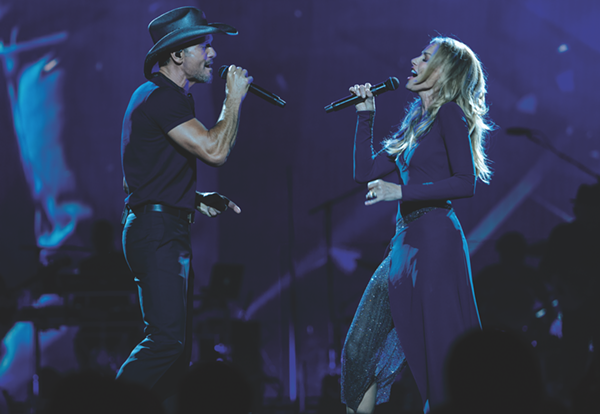 Faith Hill and Tim McGraw were each country music stars in their own right before their 1996 marriage. Since the two wed, however, as if the country-loving public was somehow a third partner in the Hill/McGraw union, both stars' careers, individually and together, have been blessed by massive, consistent success.
While Hill hasn't released any new material (save a holiday album) since 2005, she did release
Deep Tracks
, an album of non-single favorites from throughout her career, in 2016. McGraw, on the other hand, has continued churning out albums with regularity, though his most recent release was 2015's
Damn Country Music
.
Now, marking the first time they have toured together since a record-breaking 2007 stint, the tandem of country royals comes to SA on the latest incarnation of their Soul2Soul tour.
$69.50-$471, Thursday, October 5, 7:30pm, AT&T Center, One AT&T Center, (210) 444-5000, attcenter.com.