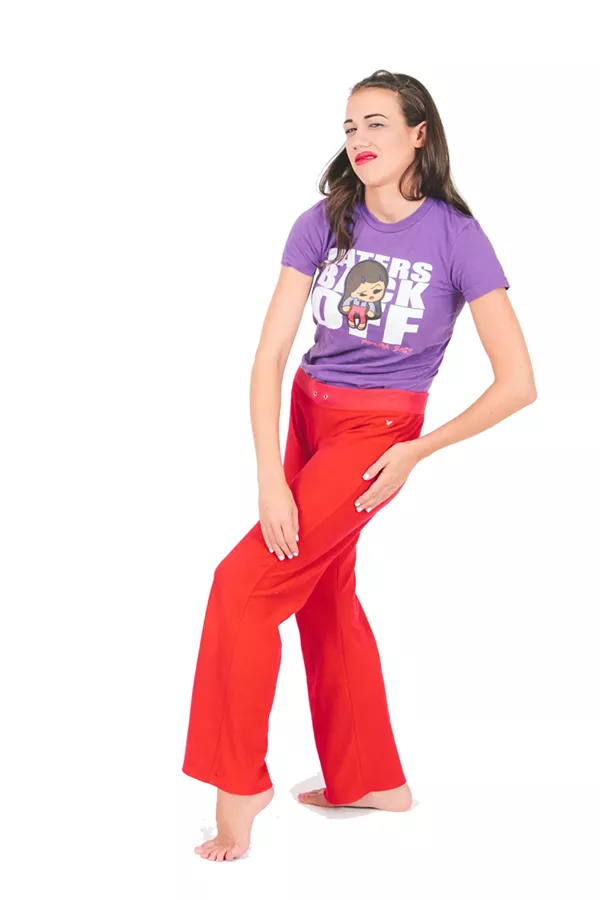 Considering the innumerable YouTube users posting painfully sincere garbage covers of viral hits by Drake, Justin Bieber and Lady Gaga at all hours of any given day, just how good do purposefully bad versions of this stuff need to be to get the attention of 7 million subscribers, to land a development deal with Netflix, to put a book on
The New York Times
bestseller list and put an "internet celebrity" into legendary comic/curmudgeon Jerry Seinfeld's car for a coffee date?
Miranda Sings
, the megalomaniacal, tone-deaf alter-ego of comedian Colleen Ballinger, has given new meaning to "there's no success like failure" since she appeared in 2008. A large part of the charm lies in Ballinger's irony-free investment in the character she's created. Every loving detail — from Miranda's clownish lipstick to her cluttered bedroom — heightens the reality until you can't be sure everyone watching realizes it's a put-on. Miranda might well be descended from Tony Clifton, but unlike Andy Kaufman's misogynistic nightclub singer, she's always the butt of her own jokes because she doesn't realize she's making a joke at all. The triumph of the self-centered over the self-aware is so spot on that the real Mirandas of the world could never sniff-out the satire.
$39.50-$75, 8pm Wed, Jan. 25, Tobin Center for the Performing Arts, 100 Auditorium Circle, (210) 223-8624, tobincenter.org.