Courtesy
Philippe Petit
As The Guardian reported last week, some of the 3-D images of Joseph Gordon-Levitt suspended 110 stories above New York are causing vomiting and nausea for vertigo sufferers. (Unrelated side note: I once signed an autograph for a drunk Englishman who thought I was Joseph Gordon-Levitt.) So, if you're prone to spinnin' like Lucille Castero consider these other works on Philipe Petit's remarkable performance art.
To Reach the Clouds
Courtesy
Cover of Petit's memior To Reach the Clouds.
Hear it from the artist himself in this brisk memoir from 2002. According to Petit, he was arrested around 500 times in his career, toeing the line between dedication and insanity.
Man on Wire
Directed by James Marsh (The Theory of Everything), Man on Wire debuted at Sundance in 2008 to immediate acclaim, eventually winning the Academy Award for Best Documentary Feature. With all of Petit's carefully executed illegal activity, Marsh was struck by the event's resemblance to a heist movie.
If Not Now, When?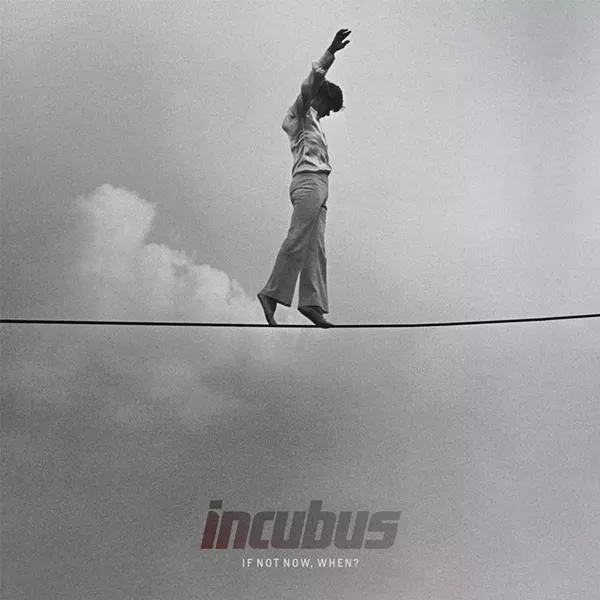 Courtesy
Cover of Incubus' album If Not Now, When?.
If you like bad music, consider Incubus' seventh record If Not Now, When? Filled with the usual arrogance of Brandon Boyd's voice, the California alt-rockers put Philipe Petit on the cover of their 2011 effort.
Walk On Wire
For the 40th anniversary of Petit's World Trade Center walk, new media artist Xtine Burrough designed an app that enables "anyone to experience what it's like to perform a high-wire walk without leaving the ground." Then again, this interactivity might not be the best option for the acrophobic.
Let the Great World Spin
Irish author Colum McCann jumps around several interconnecting narratives and short stories of New Yorkers who witnessed the 1974 walk. It's in the exhausting vogue of contemporary fiction authors spinning circular, web-like plotlines, but McCann pulled off the feat, winning the 2009 National Book Award.