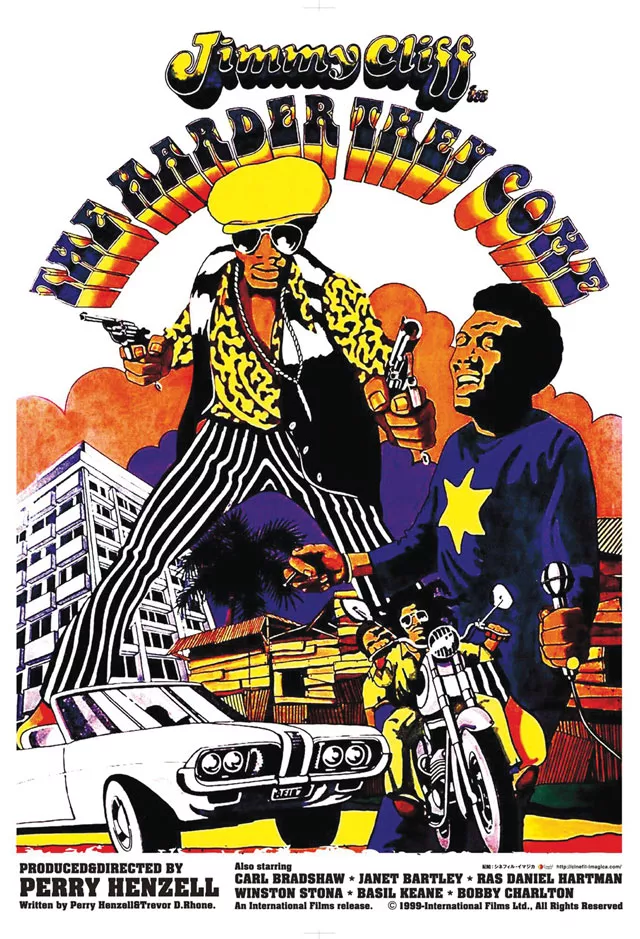 The Harder They Come
Dir. Perry Henzell; writ. Perry Henzell, Trevor D. Rhone; feat. Jimmy Cliff, Janet Bartley, Carl Bradshaw. (R)
Free
8:30pm Thursday, June 30
Kings Court Frankfurter Express
111 Kings Court
(210) 737-7774
The Jamaican and Italian success of The Harder They Come paved the way for the worldwide success of Bob Marley. The 1972 movie, starring a young Jimmy Cliff (the only living musician to hold the Order of Merit, Jamaica's highest government honor for the arts and sciences), is the simple story of a young pop singer named Ivanhoe "Ivan" Martin who makes it big while being confronted by the usual suspects: temptation, betrayal, disillusionment, violence. No Citizen Kane here. But what makes this movie indispensable is a raw, realistic, unembellished look at life in Jamaica in the early '70s and a motherfucker of a soundtrack featuring the Melodians, Toots and the Maytals, Desmond Dekker, and the four songs in the film by Cliff himself, including the title track which has been referenced by everyone from Keith Richards and Joe Strummer to Bruce Springsteen and Willie Nelson (the "You see/he feels like Ivan" line in the Clash's "The Guns of Brixton" is an obvious nod to the song).
The story of how the movie — which was shot on a shoestring budget of $400,000 — went from untouchable to cult phenomenon is worthy of another film all on its own. First shown unofficially during the Venice Film Festival, the movie's word-of-mouth was of such magnitude that by the end of the event The Harder They Come was the year's success story.
"In North America, Europe, and Japan, it's for college-educated people who want to glimpse the other side," director Henzell told the San Francisco Chronicle in 1997. "In places like Brazil and South Africa, it plays like Kung Fu, for illiterate audiences."
No matter who you are or which way you look at it, The Harder They Come is a groovy historical document from a time when reggae was a pure, undiscovered gem, just before Marley — thank Jah — turned it into what we know today. "You can get it if you really want," Cliff sings. And you can — for free. All you need to do is head to Kings Court, order a hot dog (preferably veggie, please) and enjoy the film, mon.