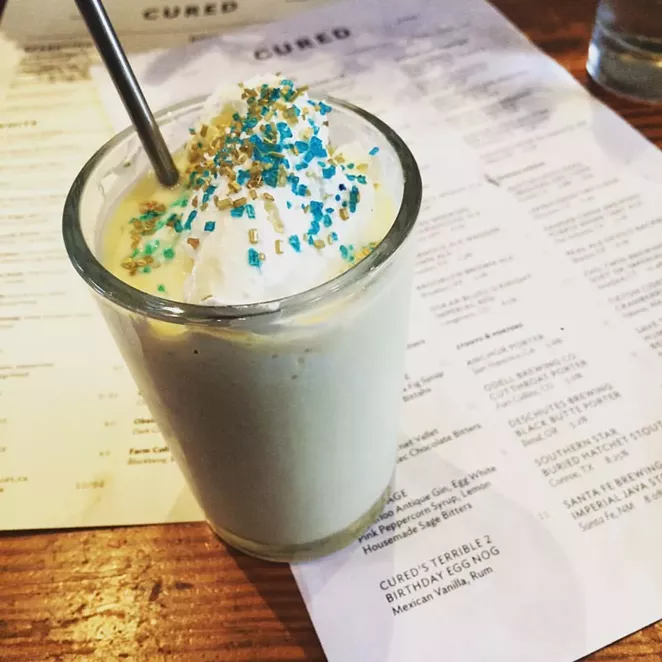 Jessica Elizarraras
You'll want to sip on a few of these rompope-esque eggnog cocktails.
Can y'all believe it's been two years since Cured (206 Pearl Pkwy., Suite 101, 210-314-3929) opened at the Pearl? To celebrate, chef Steve McHugh and co. will host a happy birthday happy hour on Wednesday, December 23 from 3 to 6 p.m. You'll get a chance to sip on the Birthday Eggnog ($10), a second-year spin created by McHugh that taps into traditional Mexican rompope using rum and egg yolks. It's dense, but light and hits you as you make your way to leave.
The happy hour will also feature 23 cent quail legs and mini poutines for $2.30, along with more drink specials.