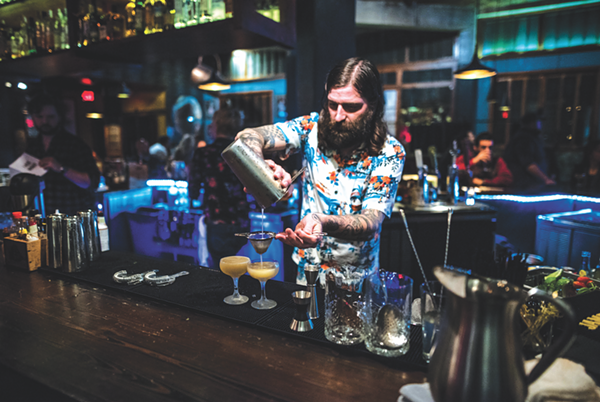 San Antonio workers saw their paychecks increase far faster than the Texas and national averages through the first half of this year, according to the Federal Reserve Bank of Dallas.
Now here are the caveats that almost completely suck the juice out of what had been good news, delivered in the Dallas Fed's most recent snapshot of San Antonio's economy.
Yes, hourly wage went up by 5.4 percent to an average of $23.71, beating the state's 2.6 percent average increase and the national average of 2.7 percent.
Two things about that:
First, average hourly wages at the state and national levels are still significantly higher than they are in San Antonio – as in, an average of $25.87 across Texas and $26.99 nationwide.
Secondly, Dallas Fed analysts say San Antonio's average wage probably surged earlier this year not because employers gave out a lot of raises or created a bunch of higher-paying jobs, but because the city's low-paying hospitality industry laid off workers.
As we previously reported
, San Antonio hotels, restaurants and bars went on a hiring spree a year ago to accommodate the crush of Texans seeking refuge from Hurricane Harvey. Employers had been cutting those jobs throughout early 2018.
In other words, SA's hourly wages probably look good by comparison because we have fewer low-paying jobs dragging down the average.
Click here to read the Dallas Fed's latest economic profile of San Antonio.


Stay on top of San Antonio news and views. Sign up for our Weekly Headlines Newsletter.