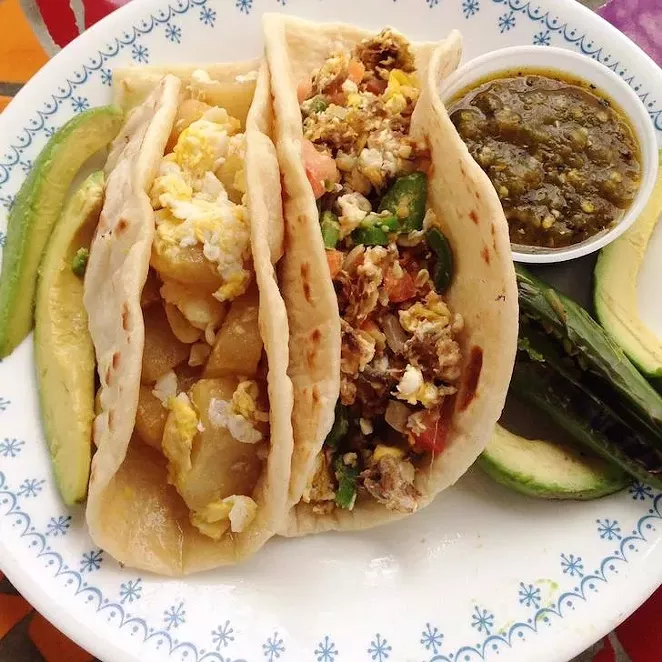 Facebook / The Original Donut Shop
San Antonio may have shut down Austin's claims of being superior on the taco front, but now another Texas city is trying to start another taco war.
"D Magazine" editor Tim Rogers teased the cover of the September issue, which is all about tacos. Rather than just letting readers know where to get the best tacos in Dallas, the North Texas publication went as far to call Dallas "Taco City."
The issue's content details 37 tacos that prove "Dallas is tops."
South Texans, including Mayor Ron Nirenberg, were quick to dismiss these claims.
Chef Andrew Weissman, who fronts Signature and Moshe's Golden Falafel, also let the magazine know how we feel.
The rest of Texas just let out a collective belly laugh. Y'all probably have the best lobster rolls in the country as well.

— Andrew Weissman (@AKWeissman) August 20, 2018
Here's
some of our favorite responses.
I didn't even realize Torchy's had 37 different tacos

— M (@kleib323) August 21, 2018
I've never had a great taco in Dallas. Some people up here even have the gall to call breakfast tacos, burritos. This is nonsense.

— CJ Shersh🍺 (@Beanzamillion21) August 20, 2018
Ridiculous. You can't even get a puffy taco in Dallas.

— Lone Star Jacks (@mtumulty) August 18, 2018
Nice try, Dallas. You can sit down now.
So many restaurants, so little time. Find out the latest San Antonio dining news with our Flavor Friday Newsletter.