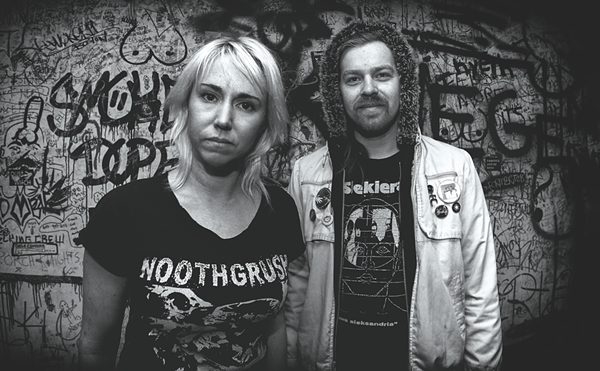 According to Isabella van Elferen, a professor of musicology at Kingston University in London, the term "darkwave" originated in the 1980s as "an indicator of the dark counterpart of new wave." Van Elferen cited bands like Cocteau Twins, Soft Cell, and Depeche Mode as exponents of that first generation of darkwave, pointing to the bands' slower tempos, lower pitches and use of minor keys. So, basically, a sadder, more goth new wave, basically.
Baltimore's Curse, whose music is relatively danceable, shimmery and upbeat is prime example of this new resurgence of darkwave today. Also on the bill are SA's favorite doom two-piece, Cursus, who open portals to the black abyss with their punishing drum hits and brooding guitar progressions.
Free, Mon Apr 9, 9pm, Faust Tavern, 517 E. Woodlawn Ave., (210) 257-0628, facebook.com/TheFaustTavern.
Get our top picks for the best events in San Antonio every Thursday morning. Sign up for our Events Newsletter.