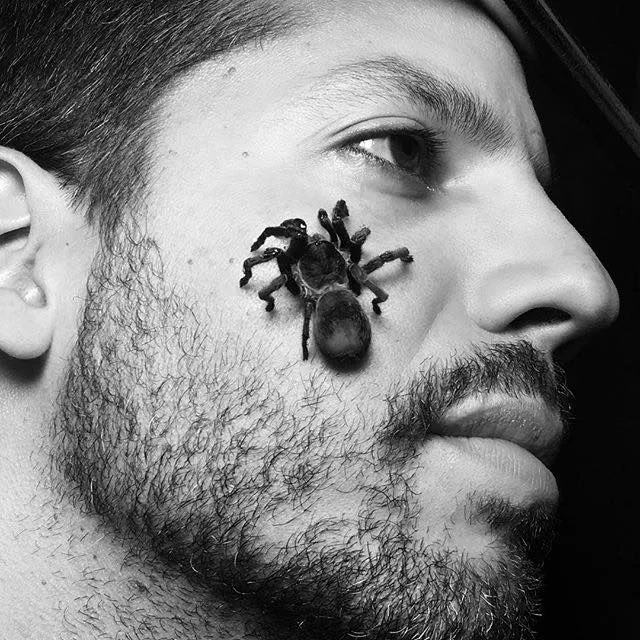 https://www.facebook.com/DavidBlaine/
If you remember watching television in the '90s then you probably remember David Blaine's captivating network debut special David Blaine: Street Magic. which aired on NBC in 1997. Throughout the special, Blaine travels to a few cities and performs for downtown pedestrians who either are shocked and amazed by his card tricks or freaked the fuck out by the magician, who, at each encounter with a group, remains creepily calm and emotionless.
Every couple of years since Street Magic, the Brooklyn-born artist would announce to world that he'd be performing some death defying stunt like freezing himself in a block of ice, electrocuting himself for three days straight or catching a bullet with his with teeth — which actually landed him in the hospital after a failed attempt earlier this year.
On tour for the first time ever, Blaine is taking his show on the road for a 40-city North American excursion, which he says will include his once-failed catch-a-bullet-with-teeth trick as well as a number of feats that are said to change and "evolve" as the show progresses. So if magic is your thing, you definitely don't want to miss a performance from our generation's Harry Houdini when he comes to Alamo City.
Wednesday, July 19, 8pm, $29.50-$79.50, Majestic Theatre, 224 E. Houston St. Tickets go on sale Friday, March 31 at 12pm and will be available at all Ticketmaster outlets, including the Majestic Theatre Box Office, online at ticketmaster.com or charge by phone at 800.745.3000.