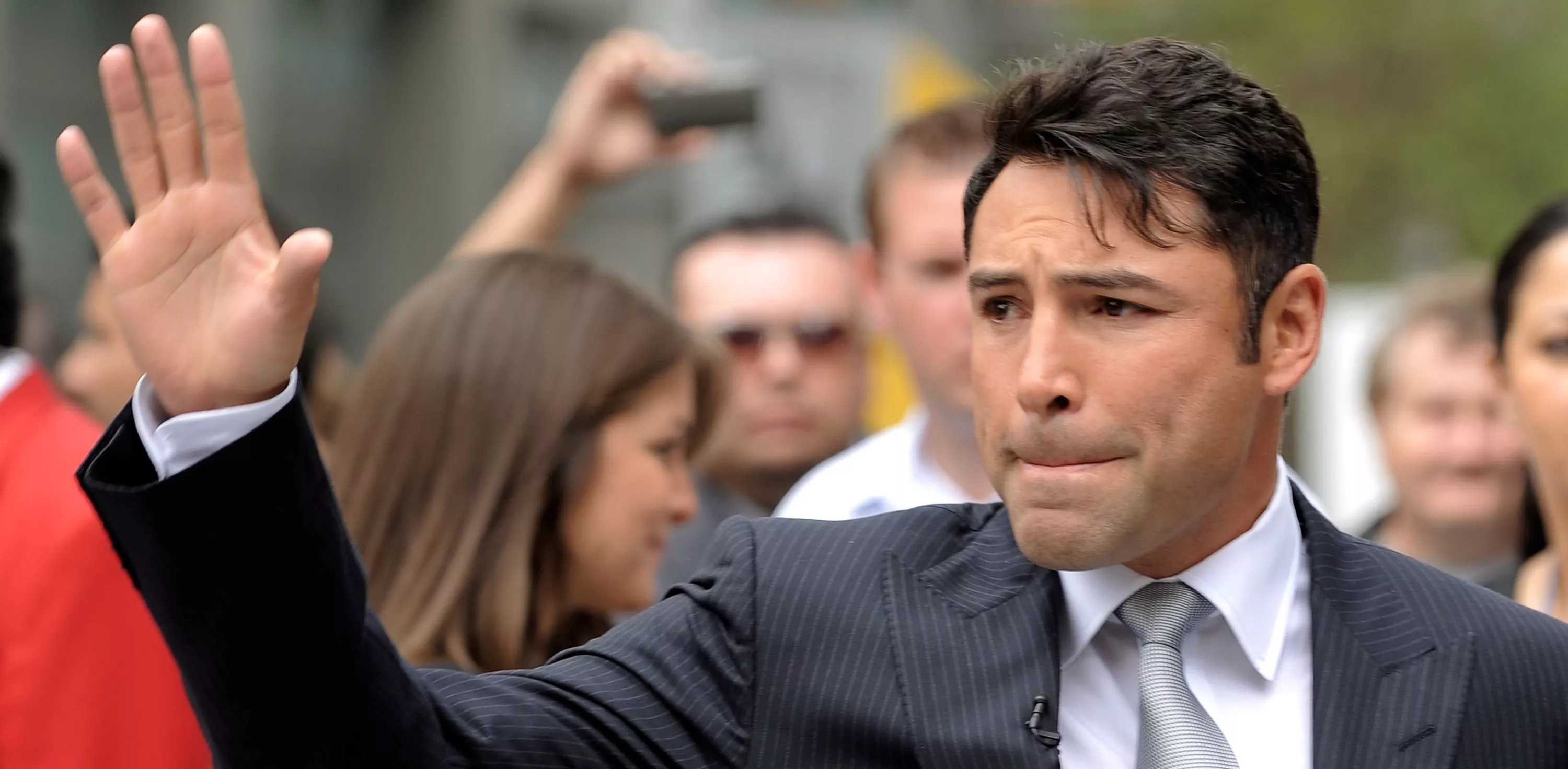 Former Olympic and 10-time world boxing champion Oscar De La Hoya, a promoter in the September 14 Floyd Mayweather-Saúl "Canelo" Álvarez fight, announced today he admitted himself to an undisclosed alcohol and drugs facility.
"Canelo Alvarez and I have big fights coming up this weekend," De La Hoya said in a statement. "His is in the ring and mine in treatment."
It is De La Hoya's second stint at rehab, after admitting to alcohol and drug abuse in 2011.
The statement continued:
"I will not be at the fight this Saturday to cheer Canelo to victory since I have voluntarily admitted myself into a treatment facility. I explained this to Canelo and he understood that my health and long-term recovery from my disease must come first. Thank you for your understanding. I ask for your support and privacy during this difficult time for me and my family."
In 2011, he told Univision about his alcohol/cocaine abuse, suicidal thoughts, and unfaithfulness to his wife.