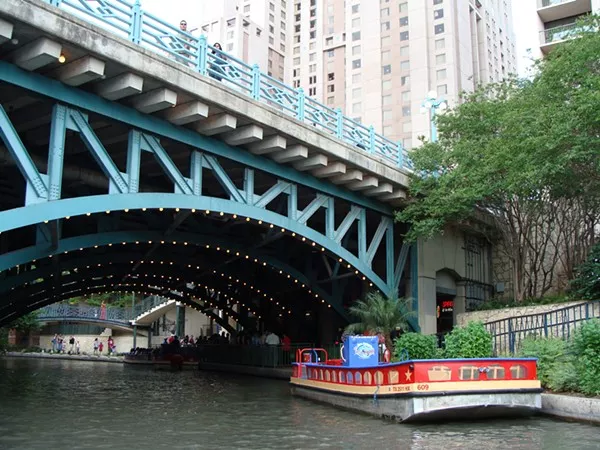 A River Walk barge operator found a man's body floating in the San Antonio River Sunday morning, according to the San Antonio Police Department.
The barge operator found the body around 9 a.m. Sunday in the downtown section of the River Walk, near the East Commerce Street bridge. Police estimate the man, who was found fully-clothed, to be between the ages of 25 and 35. He had no form of ID on him and there were no obvious signs of trauma on his body. The San Antonio Police Department is still investigating whether the death was a homicide or an accident.
SAPD spokeswoman Romana Lopez said the department is still waiting on a positive identification of the body.