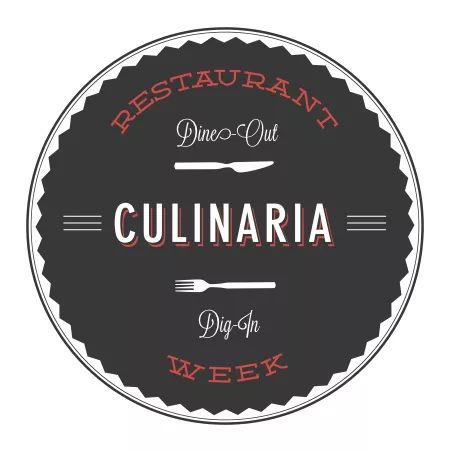 I fell in love with Culinaria's Restaurant Week four years ago. We'd just moved here from Miami and were just getting to know the city–trying to discover what would be "our" grocery store, "our" church, "our" brunch place, "our" bar and probably most importantly, "our" favorite restaurant. You know...all the stuff that makes a new city feel like home.
We moved to San Antonio in June of 2009. It was hot. Hotter than hot. It broiled. And I was starting to miss the gentle ocean breeze that offered relief to Miami's heat and humidity. When August made its way onto my radar, I was really missing Miami. But not for its ocean breezes.
August in Miami is a local foodie's paradise. Marketed as Miami Spice, (and very much like San Antonio's own Culinaria Restaurant Week) during the months of August and September, Miami's top restaurants offer three-course meals featuring signature dishes crafted by its world-renowned chefs. It is an oyster of restaurant promotion, put on by the Convention and Visitor's Bureau, showcasing the very best of the Miami food scene. It is a genius plan, really–a perfect way to combat the "down" season while at the same time getting locals out to support their wonderful chefs!
Tim and I were huge Miami Spice fans. Tim was in medical school at the time, so we had little time and much little-r money to ever go out and partake in the culinary scene, but with the help of Miami Spice, for one month out of every year, we ate like the haves.
Needless to say, when August rolled around for me here in San Antonio, I started reminiscing about Miami Spice. But I didn't stop there. I Googled.
And that's when I found that San Antonio had a similar, fledgling restaurant week, put on by Culinaria, that was screaming at me to participate! It offered me the perfect opportunity to try out almost all of the premier eateries in San Antonio without putting a significant dent in our piggy bank.
Four years later, Culinaria Restaurant Week has matured. Its big girl pants consist of 46 of our delicious local restaurants and a slew of food trucks–all with signature three-course prix-fixe meals (lunch $15 and dinner $35) that have been masterfully created by the top chefs of San Antonio–many of whom are getting national attention!
Unfortunately Restaurant Week is only a week. And it is quite impossible to try to go to as many restaurants as I'd like in just one week. So what does a girl with demanding taste buds do when faced with such a dilemma? I tackle it with a certain...je ne sais quoi...anality. I print out every single menu from every single restaurant. And I read.
I'll be writing about my selection process and I'll list the restaurants I'll be visiting this week. I'll also be Instagramming the Restaurant Week experience.
Wanna join me on this Restaurant Week journey? Keep me current. I'd love to hear about (and see) your Restaurant Week experiences. Follow the Current on Instagram and use hashtag #SARW.