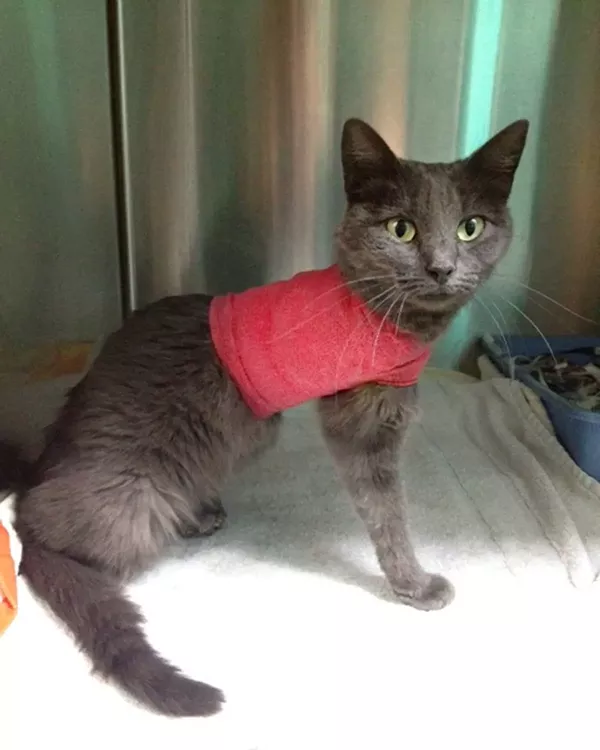 Bexar County Sheriff's Office
In another case of awful animal abuse, authorities are trying to determine who wrapped this cat in rubber bands.
On September 2, deputies were called to the 11000 block of Shaenfield Road where the found the feline with rubber bands around its paws, cutting off its circulation.
The cats back paw was saved, but its front paw had to be amputated.
Investigators determined that the cat lived around a landscaping company. Employees at the business had been feeding it for about a year. Then it went missing for a week and turned up with a limp.
Anyone with info about this animal cruelty case should contact the Bexar County Sheriff's Office tip line at (210) 335-8477.