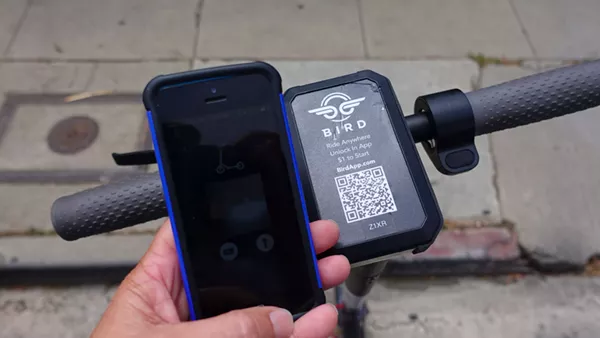 Editor's Note: The following is Their Town, a column of opinion and analysis.
The
Current
's office sits across the street from Central Catholic High School. It's a part of Midtown – along North St. Mary's Street, south of I-35 – that's a little seedy and doesn't have much street life to speak of.
When I see someone from my office window walking along St. Mary's, my first thought is they're lost. My second thought is they're shopping for heroin.
During the NCAA Final Four in April, out-of-towners in their teams' T-shirts would traipse along in twos or threes, going God knows where. They'd probably decided they wanted to see the real San Antonio, steeled themselves with a few drinks and made it out this far. Then they went back to their Marriott to brag about their bravery.
But most times I look up from my desk and the sidewalks are empty.
That's still the case, but lately I've seen people, not encased in rolled steel and glass, but gliding along St. Mary's atop skinny motorized scooters. The adults I've spotted look funny because every adult looks funny riding a scooter.
These, of course, are the dockless scooters recently deployed in downtown San Antonio by the tech startup Bird. GPS technology and an app make it possible to locate a scooter, mount and ride it to wherever, magically pay for it and then leave it wherever you stop. And there's no parent to tell you to get it the hell out of the way before somebody trips and breaks an ankle for Christ's sake.
But there will be a big daddy or mama when the city decides to crack down on scooters blocking sidewalks and making the center city look like a poorly maintained used-scooter lot. Local governments are already taking action in Austin and San Francisco.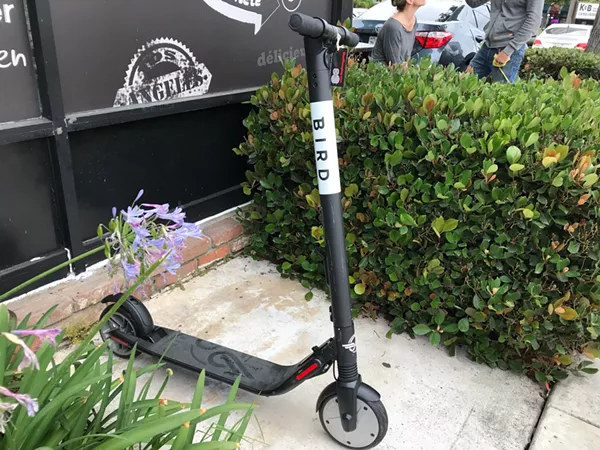 Meanwhile, other scooter-sharing companies are poised to air-drop fleets of motorized scooters, each with a tracking device and presumably its own satellite, onto San Antonio streets in coming weeks. So trust me on this – a government backlash is coming, just like it initially did for Lyft and Uber in 2014.
In the event that government jerks who just don't get what I call the teeny mobility revolution – which includes dockless bicycles as well as scooters – succeed in strangling this tender flower, I'm working on a couple of business ideas to fill the void.
If, one day in the near future, you find downtown streets, sidewalks and creek ways cluttered with abandoned, dockless Pogo Sticks and Big Wheels, you'll know venture capitalists were totally into my first business plan. Also, you can probably assume I am now wealthier than you.
My Plan B is pretty good, too, in my opinion. First, I would joint-venture with all of the CrossFit cult "boxes" in the downtown area. I'd provide all of their members with hot pink T-shirts emblazoned with my corporate logo, and have them hit the streets. Their job would be to jog aimlessly around downtown until someone who's downloaded my app orders a piggy-back ride.
The company name: BackTracks.
Either one of these ventures would clearly be the next stage in the evolution of the sharing economy. But if you try to share my ideas, I will sue you.

Stay on top of San Antonio news and views. Sign up for our Weekly Headlines Newsletter.