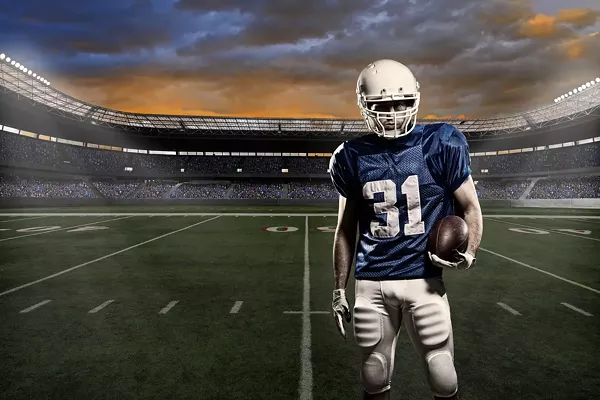 Courtesy
The United States Football League mentioned San Antonio as a possible site for a team franchise.
Hey, San Antonio: The Raiders Just Aren't That Into You
San Antonio continues to play the will-they-wo
n't
-they game with the Oakland Raiders, but let's be real here: they won't.
While city officials actively courting the NFL franchise, critics continue to maintain a Raiders relocation to San Antonio is nothing more than a bargaining chip for a new stadium in Oakland. The Raiders are continuing to
build relationships with financial partners
to stay in Northern California, according to reports, but if efforts to build a new venue fail,
its
likely
the franchise could return to Los Angeles
.
But San Antonio's long-held dream of hosting a sustainable pro football franchise may not be completely dashed. A proposed pro football league expressed interest establishing a franchise in the Alamo City,
according to a report yesterday from the San Antonio Business Journal.


All that league needs to do is raise a half a billion dollars.
Meet the United States Football League (Again)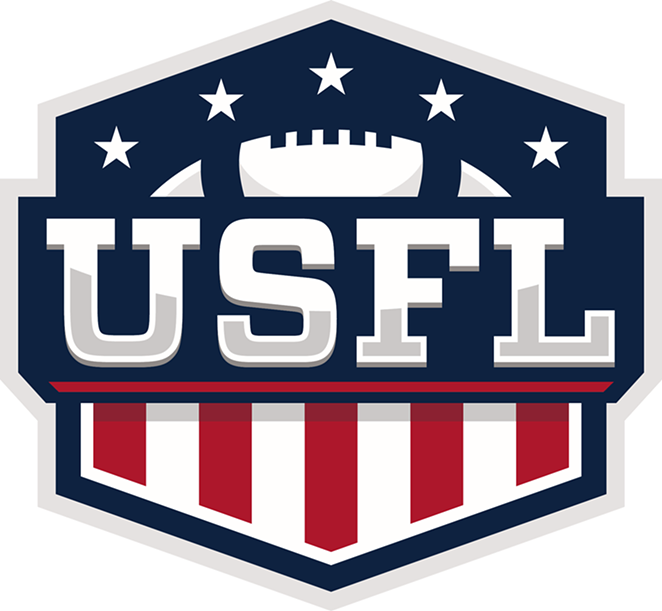 Courtesy
The logo for the new United States Football League
That league in question is the
United States Football League (USFL)
, a proposed spring development league with teams in eight cities and a 14-game schedule. The organization will recruit and develop players who may have the skills and talent to play for the NFL, but may have fallen through the cracks of the NFL system.
This week, the USFL issued a press release to announce the organization's intention to establish teams in eight "cities that do not have an NFL or a Major League Baseball team but have demonstrated an appreciation of football." Among the cities identified as a potential site is San Antonio.
"We believe markets such as Portland, San Antonio or Orlando can develop into football havens, much like Green Bay or Canton," says USFL CEO Jim Bailey, according to the release.
Given our city's previous and current pro league dalliances, the mere mention of "San Antonio" and "football" in the same sentence should muster nothing more than cautious optimism.
Longtime residents may recall the ill-fated USFL of the '80s, which brought the San Antonio Gunslingers to Alamo Stadium. The professional football franchise dissolved after just two seasons because its owner, oil baron Clinton Manges, could no longer pay his players.
(You can read our oral history of the San Antonio Gunslingers here.)


Today's USFL shares no association with its predecessor, despite the name. And at this point, the current USFL is still a business proposition, rather than an operating business.
So while the organization sees San Antonio's pro football potential, the USFL has not spoken with city officials about a league franchise, Bailey told the
San Antonio Current,
adding no discussions are planned anytime soon.
Right now the focus is on raising capital.
"We want to launch as soon as we can. But we want to make sure we are fully capitalized before we begin," Bailey said.
"Fully capitalized" translates to $500 million. That's the amount Bailey says is needed to build a firm financial foundation to sustain the league as it gets off the ground. So don't expect the first kick-off to happen anytime soon.
"We are going to make sure we have the capital to withstand the early years, until we create a product that turns profitable."
Currently, the USFL is seeking a strategic partner willing to invest $5 million. Those funds, combined with previously invested capital, would be used to secure and additional $500 million in private and public investment dollars needed to begin operations. The league is adopting a deliberate and cautious fundraising strategy and has no firm timetable, perhaps learning from past mistakes.
The reincarnation of the USFL is not an overnight development. The efforts to revive the league date back to 2008, and USFL ownership has exchanged hands three times. Bailey's Touchdown Management, LLC acquired the USFL rights in 2013, after Jaime Cuadra, Bailey's predecessor,
resigned amidst a $1 million embezzlement scandal.
Before his crimes came to light, Cuadra
trumpeted a 2014 launch
and
touted San Antonio as a team site
, while publicly claiming adequate funding was secured.
Bailey, who served as executive vice president for the Cleveland Browns and Baltimore Ravens, may be a better fit at the helm of the USFL. While promoting the USFL, he's careful not to over-promise and under-deliver. So while he name-checked San Antonio in this week's press release, he stops short of guaranteeing a local USFL team.
"Our objective is to make ourselves known. We need to have people of aware of us," he said.
So Where Would They Play?
So say the USFL manages to secure the half a billion dollars in funding and chose San Antonio as a team site. Where would they play?
"I know there are several venues that might work," Bailey said. "But first get on the ground and talk to people and make sure we welcome."
One possibility he said was to build a
modular stadium
, which are built without concrete, enabling the structure to be modified or transported. Bailey also suggested a partnership with UTSA to build a new venue to host both teams.
And What if the Raiders did Move to San Antonio?
"We wouldn't go there if the Raiders moved there," Bailey said. "We want to satisfy demands for good sports cities that don't have quality football."