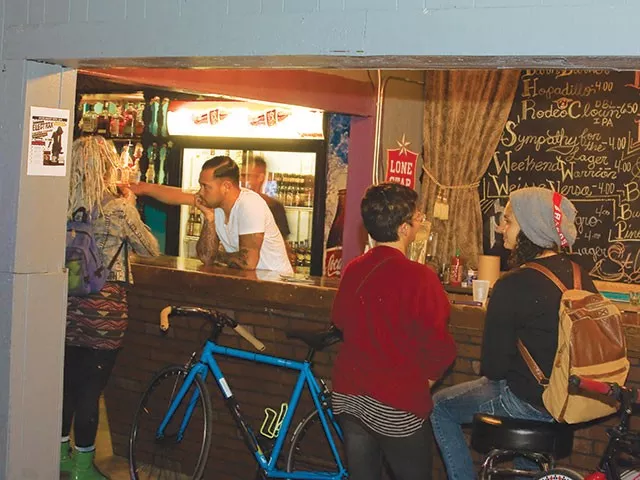 Management at Bottom Bracket Social Club has decided to take a necessary breather. They announced a short hiatus for a makeover, via Facebook on Tuesday.
The dive bar, a favorite for the cycling crowd, musicians, craft beer aficionados and those looking to keep it real, will shut down for six to eight weeks for much-needed repairs, according to co-owner Clayton Baines. We'll have to find another spot to get turnt on a Tuesday or to throw back a ridiculous amount of Lone Stars: Bottom Bracket came in as the N0. 23 to sell the most Lone Star in the State of Texas. The bar beat out The Friendly Spot (50), Phantom Room (48), Hi-Tones (42), 151 Saloon (24), but was outsold by Faust Tavern (20).
Bottom Bracket Social Club will close tonight at midnight.