Please stop praying for Japan – they're not Christian. They're predominantly Shinto (a religion much like the Jedi from Star Wars, but without the years upon years of knuckle crippling virginity). Now I know you are a sweet person, and that part of Christianity is to love all no matter what (though hundreds of years of history seems to suggest hypocricy at work), but please refrain. This is not a situation that needs religion as much as it needs a mop and a giant orange hazmat suit. Praying for Japan is a lot like putting yellow magnetic ribbons on your car – it's a self-congratulatory pat on the back for satisfying your own ego (and, in this case, benefits Chinese magnet manufacturing interests).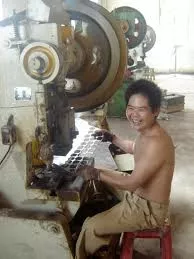 Don't misunderstand me, I'm not totally opposed to prayer – it does have its place (before dinner and after touchdowns). I just don't think Japan wants that right now. One nuclear reactor is on the cusp of major meltdown and several others may combine to make the next
Godzilla
film a documentary. Praying for a country that's been decimated like Japan just rings "too little too late" to me. If prayer was really this valuable maybe you should have been on your hands and knees
BEFORE
God poured his wrath on a nation obsessed with animated boobs and robots. (I pray for robot boobs.)
And no more goddamn Benefit Concerts, OK? We don't need Lady Gaga dressed like a California Roll belting out bad pop songs to encourage people to donate relief aid. These people have suffered enough. I understand that religion and tragedy go hand in hand. It's easy to be more open to spirituality when you feel the rapture on your front porch, but in a time of crisis it's best to buckle down and pick yourself up (especially when your front porch is now an island). This is where Japan has succeeded the most. As a country, no one was more prepared for a natural disaster than the island of the setting sun. Building codes were strictly enforced, disaster procedures always in place, and a rebuilding strategy immediately implemented. Could we have done the same facing even a fraction of that mess?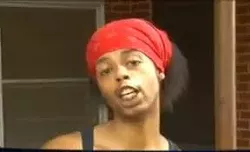 It's been 10 years and we still don't even have a new World Trade Center. (Ground Zero will have a new mosque before we have a new tower). In the face of our own crises, we tearfully bluster on live television, blame homosexuals, or have self-indulgent rappers twist everything into a race issue. (No, Kanye. George Bush hates
POOR
people ...
poooor ...
) Even worse is how we over-empathize with another country's tragedy (usually the ones with oil). We "feel their pain" as if it's our own and go to great lengths to show them just how much we "care" ... about the width of Libya. Like wearing a colored wrist band
really
makes a difference, or donating a dollar from every highly marked-up sale shows concern, or firing the voice of the Aflac Duck for inappropriate tweets proves an insurance agency really cares.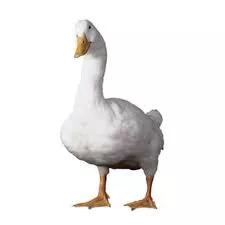 Yes, comedian Gilbert Gottfried was fired by Aflac Insurance as the voice of their duck mascot due to inappropriate jokes he tweeted during the Japanese Tsunami. Aflac has every right to hire and fire as they choose, but to do so now and for that reason reeks of insincerity. Aflac's new "Be the Next Voice" campaign is more about timely marketing than it ever was about compassion. (I can only hope they choose Samuel L. Jackson to be the next voice. For one, "AFLAC MOTHAFUCKA!" sounds awesome, and two, he only hates white people. That's OK in this country.)
Jokes are probably one of the only honest things I respect in a crisis. You can't hide behind a joke like you can behind prayer. There's no false sincerity, no chance to feel like you're a good person for doing absolutely nothing. A bad joke can show us the ugly face of truth and a good one can make you think about it. No matter how soon it's said. Appropriate jokes and appropriate times to tell them do not exist. With the advances of social technology we just have to come to terms with the fact that "too soon" is now irrelevant. (This also applies in the bedroom. No, seriously, it does.) If you're going to encourage prayers for Japan then you are just going to have to allow the jokes too. It's called balance. At the very least we can save some time and combine our spiritual peanut butter with our puckish chocolate. Maybe compromise and throw a few jokes in our prayers to, perhaps? "Two guys float into a bar may they rest in peace." Amen.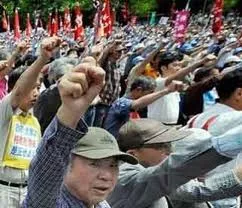 .
Swiss Army Robot is a satirical column written by Jay Whitecotton and is intended to be taken as seriously as possible.