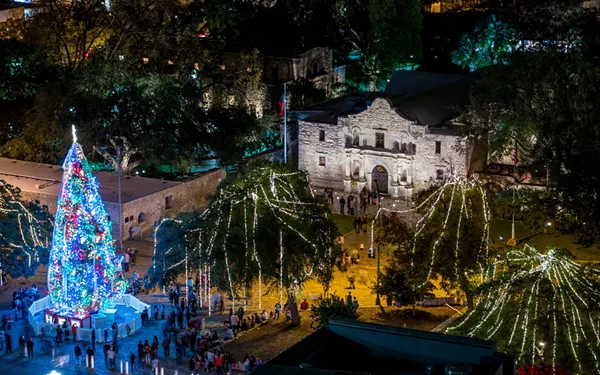 Flickr Creative Commons via Nan Palmero
Last week, the city announced that the massive, 55-foot Christmas tree donated yearly by HEB will no longer be in Alamo Plaza. Instead, it will
set up shop in nearby Travis Park
, taking over a grassy void recently occupied by a Confederate memorial.
But, if there's one thing San Antonians adore, it's tradition — especially involving the Alamo. The decision sparked instant outcry from tree fans who saw the move as an "anti-Christian" tactic or the City Council bending to the will of the developers behind the controversial Alamo redesign. In a nutshell, from one Facebook user: "They're taking our traditions! What's next, the ALAMO?!"
In what appears to be a response to the push back, the city released an press release Thursday afternoon announcing that,
okaaaaay fine
, there will still be a smaller, 18-foot HEB Christmas tree in Alamo Plaza. It just won't be as massive and as accessible by car as the Travis Park tree.
Are the people pleased?