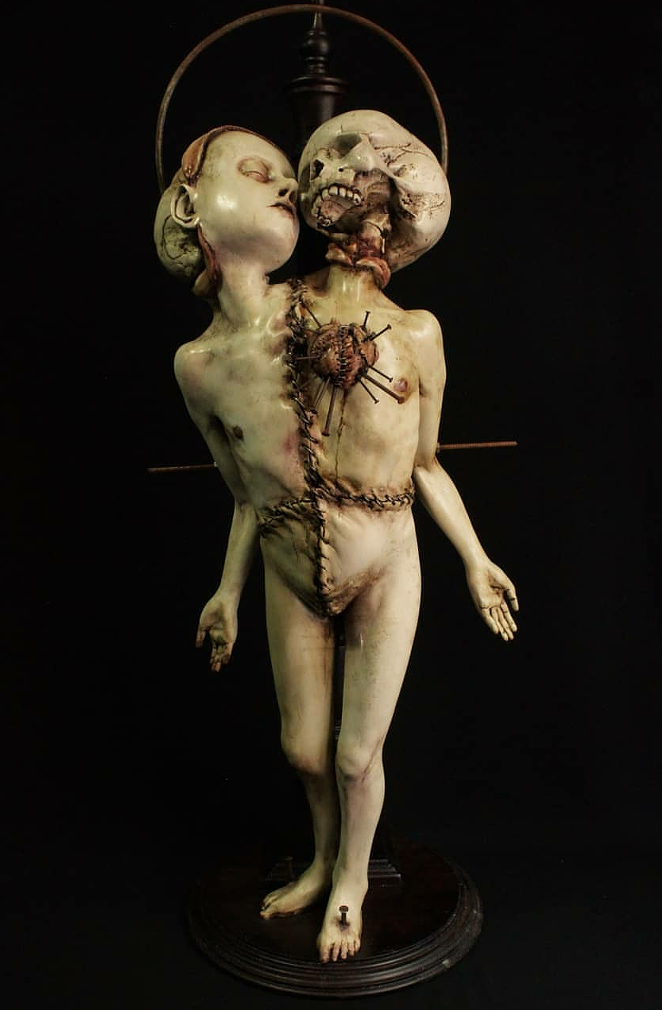 Inspired by the macabre Catholic practice of exhuming the bodies of ancient Christians from the catacombs of Rome and sending them abroad to serve as relics in churches across Europe, curators Vidvad Scare, Markus Ferris, Daniel Kranz and Taro Hanrahan have dreamed up the one-night exhibition 'The Catacomb Saints.'
The show will feature an array of eerie art by nearly 60 artists from around the world including Emil Melmoth, Zack Dunn, Babs Webb, Jesse Levitt and Jason Stieva as well as San Anto's Caitlin Rose, Dingy Dave and Lauren Raye Snow. Ghasts and ghouls who attend will also be treated to tunes spun by DJ Rickbats.
If the fact that the exhibition is based on mummified corpses isn't enough of a hint that this is a grown-ups-only event, this may do the trick: all attendees must be 18 or older.
$5, 6-11 p.m., Saturday, Feb. 22, The Parish, 1624 Buena Vista St., theparisharts.com.

Get our top picks for the best events in San Antonio every Thursday morning. Sign up for our Events Newsletter.