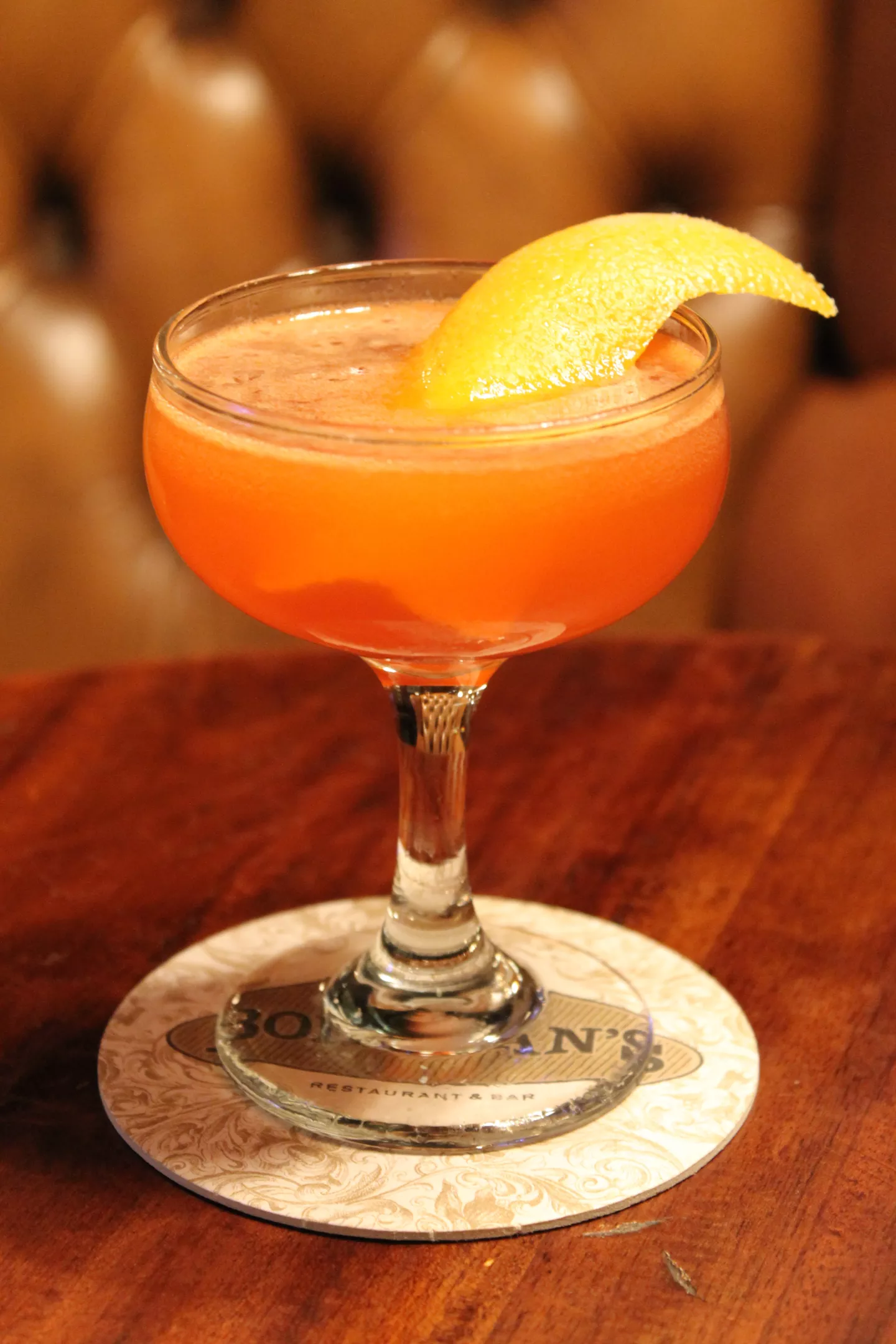 The Orange Blossom (Courtesy)
I love a good cause, but my favorite thing might be drinking for a good cause (it makes me feel like less of a lush). We'll all get a chance to do just that next Tuesday, September 24, from 6 to 8 p.m. as Bohanan's Prime Steaks and Seafood joins the San Antonio Food Bank in "Going Orange for Hunger." The event is part of Hunger Action Month and guests are encouraged to bring canned goods that will go to the SA Food Bank. Guests will also partake in complimentary appetizers and $10 signature Orange Blossom cocktails. Half of the proceeds of each cocktail will also benefit the Food Bank.
The bartenders over at Bohanan's Bar shared the recipe for the signature drink, but make sure to visit next Tuesday (it's also Downtown Tuesday) and taste how the pros make it.
"Orange Blossom"
1 1/2 ounces Aperol
3/4 ounce gin
3/4 ounce fresh lemon juice
1/2 ounce simple syrup
2-3 dashes angostura bitters
Orange Peel Garnish
Shake all ingredients with ice and garnish with orange peel.