All's a farce in love and war — or at least, it is in this household! When Robert tries to ship his wife off for the weekend so he can have a romantic evening with his mistress, things begin to go awry when his best friend, roped in as an alibi, accidentally clues her in to the fact that all is not what it seems.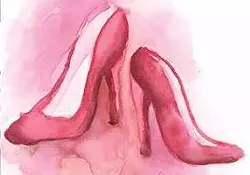 Between dueling affairs, a switcheroo between the cook and the mistress, and an ongoing string of clumsy lies, Robert's plans for a lovely meal devolve into serious shenanigans. Penned by French playwright Marc Camoletti,
Don't Dress for Dinner
opens at The Vex under the direction of Dr. Richard Sodders, and is a great match for anyone looking for an evening of lighthearted entertainment — just stay out of the splash zone of club soda!