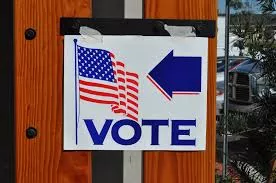 Image via Creative Commons
Early voting for SA's special election and general elections are upon us. Among the ballot measures is a chance for voters to help fill the vacancy left by former District 9 council member Elisa Chan— after she (unsuccessfully) sought to ascend to higher office—and the option to pick three Alamo Community College District Board of Trustees.
There are four candidates vying for the D9 seat currently held by incumbent Joe Krier, a local consultant: retired U.S. Airforce colonel Bert Cecconi, juice bar owner Corey Clark, business owner Donald Oroian and AT&T engineer Weston Martinez, one of the key leaders of the recall effort against council members who voted for the LGBT non-discrimination ordinance. The Mayor and City Council will canvass the election results at a specially called council meeting scheduled for Wednesday, May 21 at 2:00 pm.
As for Alamo Colleges, recently embroiled in major controversy over proposed core curriculum changes by Chancellor Bruce Leslie, as reported in the Current's April 16 cover story, a trio of board seats, District 4 (Lorena "Lorraine" Pulido, Albert R. Herrera and Enedina "Exon" Kikuyu) 8 (Steve Gonzales, Gary Beitzel and Clint Kingsbery) and 9 (Felix Grieder and James Rindfuss), are up for grabs.
Residents of Alamo Heights, Castle Hills, Grey Forest, Sandy Oaks, Kirby, Hollywood Park, Live Oak, Leon Valley, China Grove, Balcones Heights, Olmos Park, Universal City, Terrell Hills, Somerset and Shavano Park will also be able to vote for candidates seeking various public office.
Early voting times: Monday, April 28 through Tuesday, May 6. Hours vary by day.
Election Day: Saturday, May 10 from 7 a.m. to 7 p.m.
Where to vote: List of early voting locations and map of early voting sites
And here's a sample ballot to get a sense of what to expect.
Info via COSA Office of the City Clerk