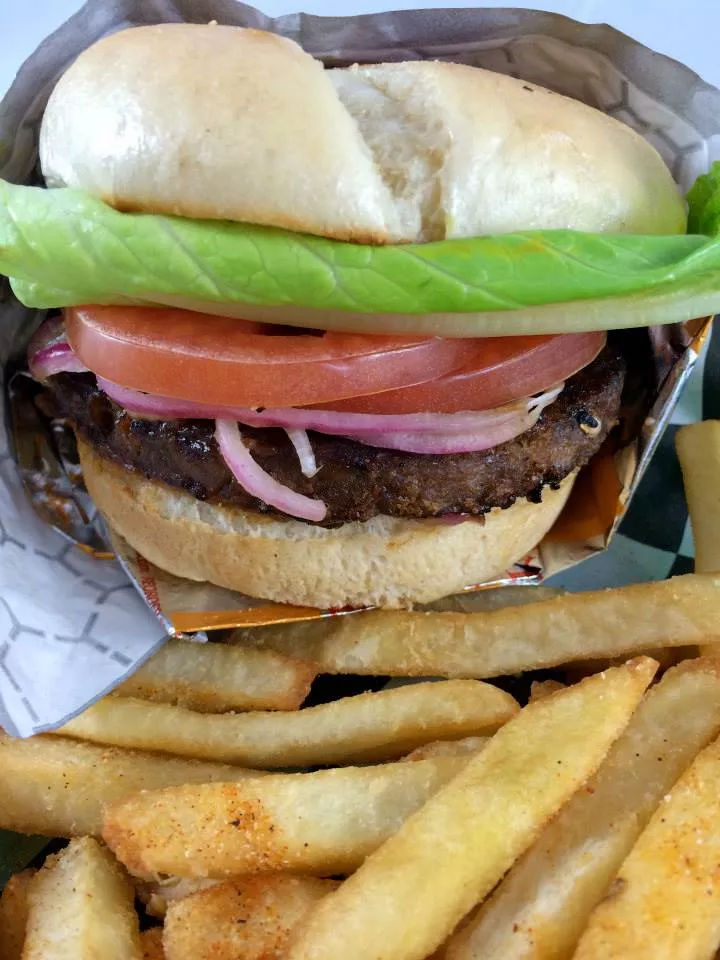 Tasty veggie burger.
via
This Friday the thirteenth is starting to look up. Earth Burger (818 NW Loop 410) opened this morning at 10 a.m. to serve up some veggie burgers in time for the weekend.
SA's first all-vegetarian fast food restaurant, which serves array of burgers, wraps and healthy sides (hummus, kale salad),  announced the opening on their Facebook page this morning. Earth Burger will be operating Sunday through Thursday from 10 a.m. to 10 p.m. and Fridays from 10 a.m. to 8 p.m. and closed on Saturdays.