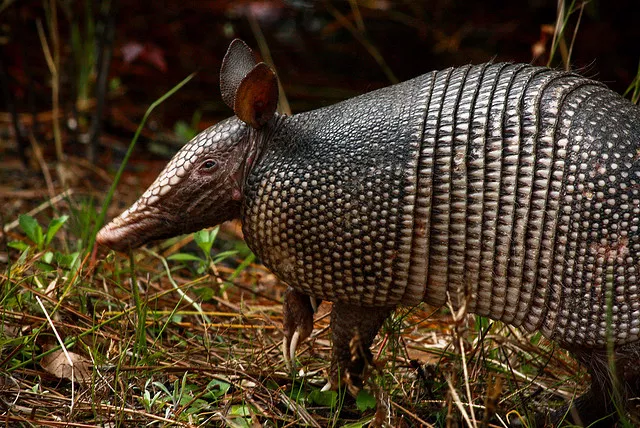 Via Flickr user Lauren Mitchell
The armadillo: a gentle, voracious and bulletproof creature.
I read this headline and thought it might be from
The Onion
or a segment of a "MythBusters" episode:
"Cass County official: Man injured after bullet ricochets off armadillo"
Nope, just some news from small town northeast Texas.
The Cass County Sheriff's Department is investigating "a possible accidental shooting that happened just before 3 a.m., Thursday in the 27,000 block of Highway 77. The man involved told deputies he was shooting at an armadillo and the bullet ricocheted and hit him in the head," according to KRTE. Cass County is located just south of Texarkana.
A local hospital reportedly treated the man for minor injuries. No word on the armadillo's condition.
Click here
for a TV report from local station KTRE.
This is just the latest case of armadillo ricochet. In April, a bullet shot by a Georgia man
ricocheted off an armadillo
and struck his mother-in-law in the back.
Toss in the fact that armadillos are responsible for several recent cases of
leprosy in Florida
, and what further evidence do you need to know that armadillos are not to be messed with?
Leave them alone. Do not shoot them, do not eat them, do not hit them with your car if you can help it. They are simple and majestic beasts. Let them eat grubs and
migrate north
in peace.