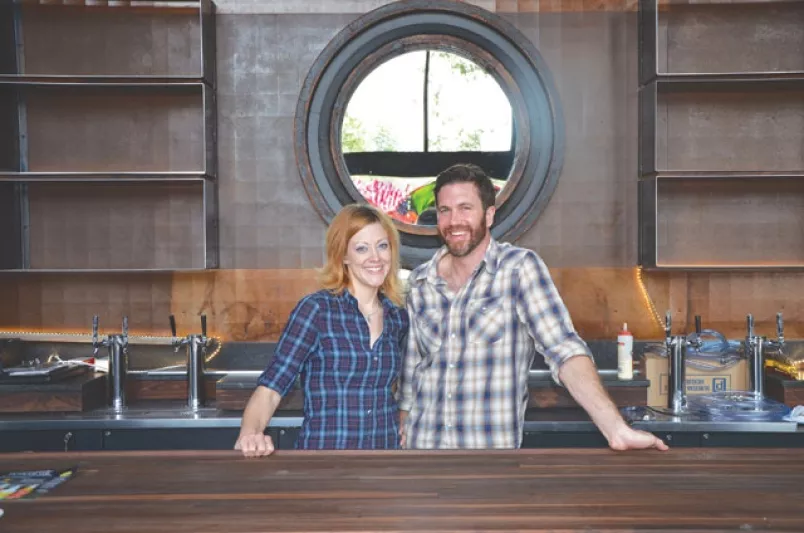 Mahoney (right) is expanding his boozy empire.
A week after announcing a new Piatti location going into Eilan, the mixed-use development has announced the addition of George's Keep coming January 2014.
George's Keep will be opened by Steve Mahoney, owner of the Pearl's Blue Box and Stone Oak's Green Lantern. The Terrace level bar will feature  3,027 square feet of intimate European and art-deco design as well as handmade cocktails. George's Keep will serve as an awesome view point of the northwest side with it's 1,500 square feet of exterior space, according to the press release.