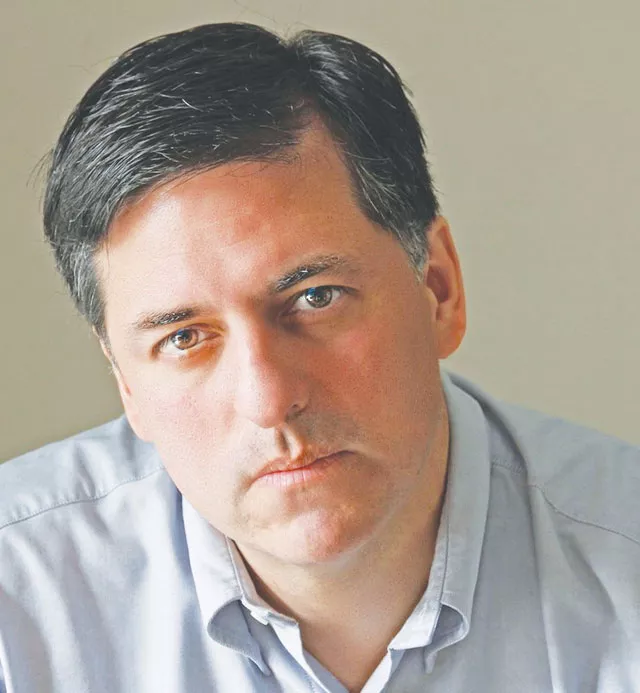 Courtesy photo
Sergio Troncoso
The biggest threat to the literary arts, according to El Paso-born author Sergio Troncoso, is the "money culture in publishing." It is the merging of "TV and movie culture" with publishers who want to serve as money machines.What remains, for large part, is literary escapism. "Beach reading. Reading that doesn't matter, and doesn't make you think. Why think? Just escape."
But Troncoso, who came to fiction writing as a frustrated philosophy student at Yale, instructs as he entertains through works like From This Wicked Patch of Dust and Crossing Borders. His first story, "The Abuelita," is about a Chicano graduate student at Yale calling his abuelita in El Paso and discussing death and Heidegger. The grandmother unwittingly not only gives her grandson the right philosophical response to Heidegger, but points out the philosopher's weakness, also.
This scholar turned storyteller, who studied German in Germany and Austria in order to better read the works of Nietzsche and Heidegger and wrote his qualifying papers on Wittgenstein and Aristotle sees America rambling down a dark — or perhaps just dim — path.
"I see in the United States a culture of stupidity that we have come to accept as the norm. In fact, most of us don't know anything different, and so we even don't have a sense of loss, how our minds have atrophied," he said. "We used to expect much from our writers and readers, in terms of patience, in terms of understanding and debating ideas, in terms of assumed knowledge. But no more. We've raced to the bottom."
If you're looking to be challenged (Troncoso encourages his largely Chicano readers to "criticize each other in order to improve themselves"), you can catch him at the Twig on Friday. Oct 21, 5-7pm, The Twig Book Shop, 200 E Grayson, Ste. 124, (210) 826-6411, thetwig.com.