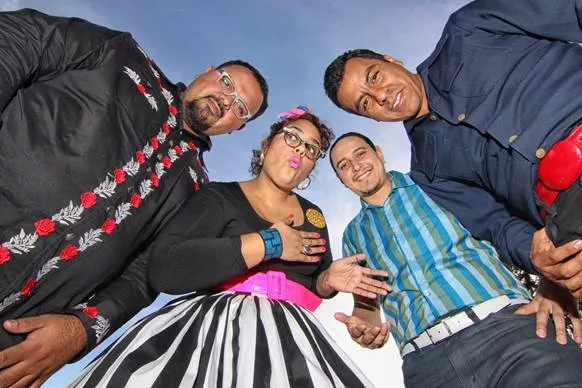 Courtesy
La Santa Cecilia will play the Empire Theatre on December 4
The
Empire Theatre
announced that LA quartet La Santa Cecilia will perform on Friday, December 4, with tickets going on sale tomorrow. Starting as buskers in Los Angeles, La Santa Cecilia rose to prominence through their embrace of pan-American styles, from jazz to bolero to cumbia and back again.
In 2014, La Santa Cecilia's debut album
Treinta Dias (30 Days)
won the Grammy for Best Latin Rock, Urban or Alternative Album. At the awards ceremony, the band dedicated the award to "the more than 11 million undocumented people that live and work really hard in this country, and that still need to lead a more dignified life."
It was hardly a one-off declaration from the safety of an award ceremony pulpit. Shortly after the win, La Santa Cecilia debuted the single "Campos de Fresa" at the LULAC Unity Luncheon in New York. Better known as The Beatles' "Strawberry Fields Forever," the band repurposed the classic to bring awareness to the struggle of migrant workers. With that, and tunes like "ICE - El Hielo," La Santa Cecilia have social justice, and a flawless rhythmic sense, on their minds.