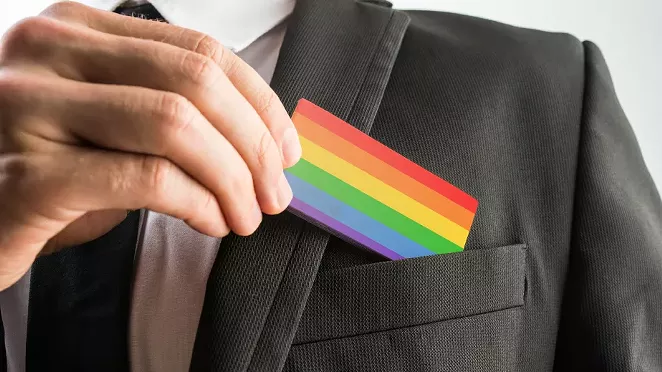 Reading is fundamental and its willingness to accept and embrace the LGBT community during Pride Month has San Antonians once again flocking to their local public libraries.
Throughout June, the Central, Bazan, Igo, Westfall, Landa and Great Northwest Library branches will each host one event in a series of LGBT-centric evenings.
"This year, the Library is focusing on LGBTI artists who have contributed to the richness of the arts and humanities in San Antonio. Throughout the month, SAPL hosts programs and events that honor the diversity of the local community," the library stated in a news release.
On June 10, representatives from Equality Texas, Texas Competes, the San Antonio LGBT Chamber of Commerce and Toyota Motor Spectrum hosted a networking event and panel discussion on pro-LGBT initiatives in the work place. The Work Out Series event was held at the Westfall Branch Library.
Jessica Jackson Shortall of Texas Competes called the panel a success.
"I thought the panel was really well structured. It cascaded from Eli at Toyota covering the importance and benefits of internal workplace policy and culture for all employees, on to Luis sharing the benefits of networking for LGBT-owned businesses," she said.
"My role was the macro picture: the data and trends that show that talented workers are increasingly looking at LGBT issues (even non-LGBT workers) when deciding where to work," Shortfall added. "And that doesn't just mean that businesses have to have good policies. The brand that a city or state projects on LGBT issues can make or break the decision of a talented worker - or even a corporation - considering a move."
The evening was moderated by Equality Texas Field Organizer Robert Salcido, and the panel addressed among other topics workplace resistance to LGBT policies of inclusion.
"We've seen some anti-LGBT folks try to say that when businesses speak up for LGBT rights, it must be because those businesses have been "bullied" into doing so. Our experience has been that Texas businesses want to protect the brand of the state and the cities in which they operate. No one needs to convince them to speak up," Shortall said.
Shortall invited all local business owners to demonstrate their support for pro-LBGT policy by signing a pledge on
TexasCompetes.org
.
"[W]e have almost 300 large and small Texas businesses speaking up, via our pledge, to say that when Texas projects a negative brand on LGBT issues, it hurts business and economic competitiveness," Shortall said.