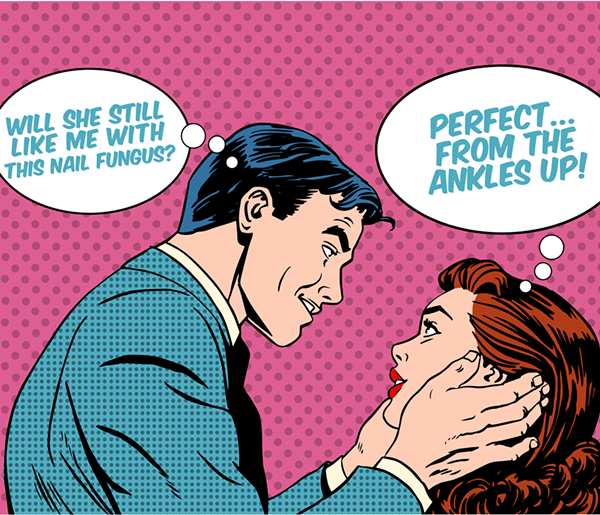 Nail Fungus vs. Your Potential
Will she still like me with this nail fungus?
Onychomycosis, or toenail fungus, as it's often referred to is the most common disease of the nails and accounts for almost half of all nail abnormalities. The longer the fungus goes untreated, the harder it can be to remedy when you do decide to treat, and the worse the infection can get on your hands and feet.
Endeavor Clinical Trials is conducting
this research study
evaluating the safety and effectiveness of a new investigational device to determine if it improves toenail fungus.
It is DIFFERENT than other treatment options currently on the market such as creams or ointments, oral medications, or lasers. This study uses the Plasma PatchTM which has the potential of being significantly less painful than traditional laser treatment methods.
Study participants must meet the following criteria:
Be ages 18 – 70

Have at least one big toenail that is 25 - 60% affected by toenail fungus

Have no more than 6 affected toenails

Compensation for time and travel is available. Call us at 210-949-0807