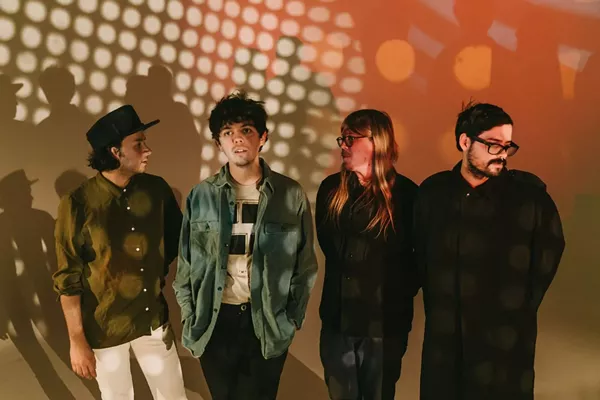 Originating in El Paso, but relocated some time ago to Austin (because, of course), Holy Wave is a psychedelic garage-rock quintet with an uncommon sense of nuance, melodic invention/progression and ambience. The mood is the message and the meandering massage of the reverb is the moon-moaning messenger, dressed in paisley robes and exhausted from walking the desert all day, high on shrooms, in search of enlightenment or tacos, as if there were really any difference.
For our money – an ecstatic, Texan currency with Roky Erickson's big mug on it – Holy Wave has become a standard-bearer of new-age field hippie jams, rife with jangling, lackadaisically dawdling guitar licks, waves of bendy notes and sun-drowned vocals.
If you're already a fan of the band, then you know that Holy Wave's live show is a blistering, far-out affair that's not to be missed. If you're not already a fan, dig these dudes for free and you'll very likely become one.
Free, Mon July 9, 10pm, Paper Tiger, 2410 N. St. Mary's St., papertigersatx.com.

Get our top picks for the best events in San Antonio every Thursday morning. Sign up for our Events Newsletter.