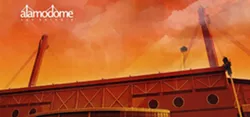 The city's Ethics Review Board last night recommended law enforcement investigate three former city employees who received free or discounted rooms at the Grande Hyatt.
With little to no public discussion, the board ruled all three men, none of whom attended Monday night's hearing, broke city ethics rules. The E-N reports this morning that the Bexar County DA's office has already started a "preliminary inquiry" into the debacle.
The controversy stems from Marc Solis, former Alamodome general manager, who gave away an Alamodome suite to the Grand Hyatt's director of sales and marketing for the 2012 Monster Jam event, roughly a $900 freebie. In return, according to his disciplinary letter from the city, Solis got a free hotel room at the Hyatt for New Year's Eve last year. Solis also got free or discounted rooms for Jim Mery, city Downtown Operation's director, and Michael Flores, a booking and services manager at the Alamodome.
Solis' disciplinary letter also accuses him of giving away a free Alamodome suite to a friend, paying fees to vendors without following procedure, and drinking on the job. Solis, who was suspended five days without pay, denied the claims in a letter to the board. Mery, who was suspended three days without pay, claims in his letter he thought the room was charged to his credit card. Flores, punished only with a written reprimand, also denied the charges in a letter.
The ethics complaint was filed by Michael Cuellar, a former contract coordinator with the San Antonio Fire Department who earlier this year was handed a sweeping criminal trespass warning, prohibiting him from "entering or remaining"  in City Hall or Municipal Plaza, among other city buildings. Cuellar, in his complaint, said City Manager Sheryl Sculley and other officials should have called in an outside auditor or attorney to look into the Alamodome scandal, and that she should have referred the case to local law enforcement.
Board chair Arthur Downey said board members disagreed, explaining why Sculley wasn't called to appear at Monday night's hearing. "I think she felt, with justification, that she'd handled it administratively," Downey said. Board members just decided to go the extra step and call for law enforcement to investigate, Downey said. 
Cuellar didn't show at Monday's hearing. It's unclear if he, or the other former employee given a criminal trespass warning, John Foddrill, would have legally been allowed to attend. Foddrill, a local agitator well known to City Hall and the local media (see "Trollin' Ain't Easy"), had planned to attend Monday's hearing but also failed to show.
Since Cuellar's ethics complaint also contained allegations aimed at the City Attorney's office, an outside attorney, Frank Garza, handled the proceedings. When Foddrill wrote Garza to see if his ban could be temporarily lifted to attend the hearing, Garza emailed this reply:
"The City has authorized me to let you know under the current restriction, you are not forbidden from attending any public meeting. My understanding is that you are prohibited from entering city facilities when public meetings are not being conducted, and prohibited from entering those spaces that are not traditionally open to the public, like offices and/or cubicles. Therefore, you are not restricted from attending the Ethics Review Board meeting on Monday."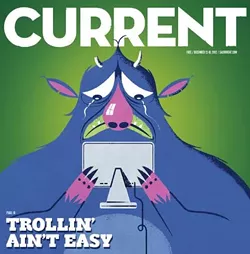 Are changes afoot in no-trespass land?
Perhaps changes are afoot in no-trespass land. The criminal trespass letters to Cuellar and Foddrill contain no such nuance, stating only, "You are hereby placed on notice that, effective immediately, you are not to enter or remain on certain City-owned or City-leased properties and buildings. ... You are prohibited from entering or remaining in San Antonio City Hall You are prohibited from entering or remaining in the Municipal Plaza building." The City Attorney's office has as of yet failed to outline the causes for and scope of the bans to either Foddrill or Cuellar, has contested the release of records related to the criminal trespass warnings, and has refused to discuss the issue with reporters. 
"As the City Attorney explained it to me, they're not banned from attending public meetings, they just can't be here when public meetings are not happening," Garza told the Current Monday night.
Cuellar, in an email, didn't explain his absence from Monday's hearing, but Foddrill did ask for a written, signed statement from SAPD and the City Attorney's office confirming he was allowed to attend and his ban lifted. To no one's surprise, he got n
o response from COSA. "I'm too ill to play games with the City today," he wrote in an email. "After 3 ½ years I am not going to set myself up to be cuffed/arrested in public." -- Michael Barajas