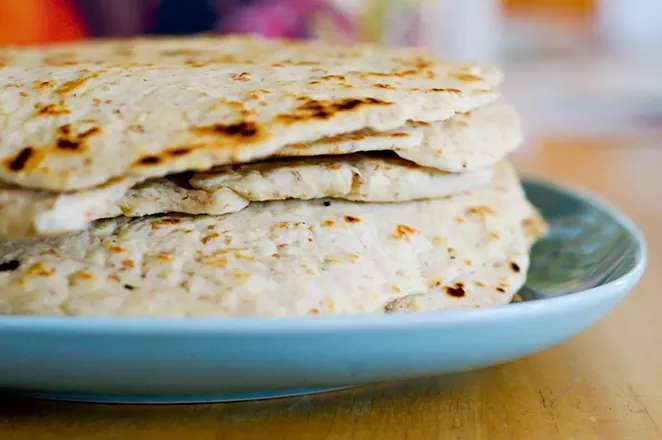 via travelingtribe.net
The astronauts may eat tortillas, but they aren't the delicious homemade kind.
Here's a fun fact: Tortillas are a staple in the astronaut diet. Hey, if it's good enough for your abuela, it should be good enough NASA.
As Sploid points out, astronaut Rodolfo Neri Vela
requested tortillas for a mission in 1985
, and the Mexican staple has been eaten on space missions ever since. Why? As
this web comic from First We Feast's Juan Cisneros
below explains, it has to do with crumbs. The tiny specks of stupid, regular bread were a safety hazard due to the potential that they could get into equipment on the space shuttle or the International Space Station. Tortillas, on the other hand, just go into your mouth and are a delicious, non-deadly threat.
But before you get too full of Mexican pride, we should let you know that NASA's tortillas come from Taco Bell. The fast food chain supplies tortillas that "can last up to one year with no degradation." So basically, those poor astronauts are eating bastard tortillas. Sure, they can have tacos and burritos in space —
watch Chris Hatfield show you how it's done
— but somebody needs to get these brave men and women a real, homemade tortilla as soon as they get back to Earth.