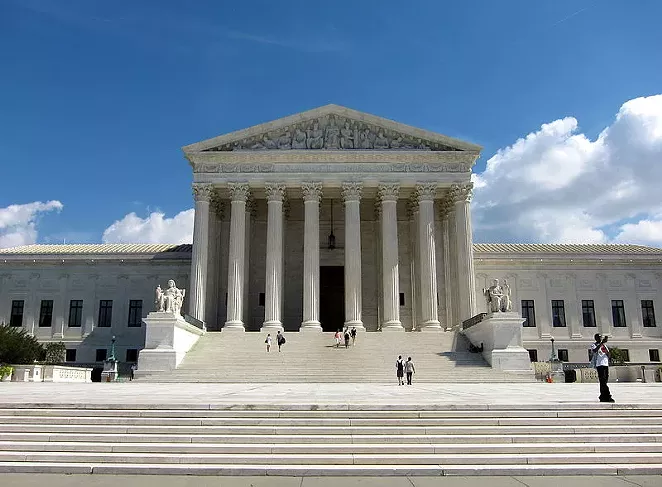 Yesterday's U.S. Supreme Court decision to let Texas' voting districts stand will
embolden the state to be even more partisan next time it draws them up
, a St. Mary's University legal scholar warned.
"It's going to make it harder to bring these kind of cases, and it's going to encourage the Texas legislature to be even more discriminatory next time around," said St. Mary's Law Professor Al Kauffman, who spent 20 years as senior litigating attorney for the Mexican American Legal Defense and Educational Fund (MALDEF).

The divided high court voted 5-4 Monday to uphold a 2012 redrawing of Texas' contorted congressional and state legislative maps.
That
ruling came five years after the court decided to knock down a key provision of the Voting
Rights Act.

The Republican-controlled legislature is likely to read the ruling and the absence of those Voting Rights Act protections as a green light to carve up districts will result in precedent-setting aggression in 2021, Kauffman predicted.
"The gerrymandering next time will be worse than it's ever been," he said.
Political parties divide up districts every ten years. Using a process called gerrymandering, they create maps designed to elect the maximum number of members of their own party while minimizing the number of candidates elected by the other. In Texas, that process has a long and ugly history of stifling the influence of Blacks and Latino voters to ensure more Republican candidates get into office.
But the Supreme Court on Monday decided there wasn't sufficient evidence to show that the maps for the 11 districts involved in the court case were drawn along racially discriminatory lines. That only happened in only one of the districts, the majority wrote: a
state legislative district in Fort Worth.
Justice Sonia
Sotomayor, the high court's only Latina, wrote the dissent, calling out the
majority
for blinding itself to discrimination in the state.
"The
court today does great damage to that right of equal opportunity,"
Sotomayor wrote. "Not because it denies the existence of that right,
but because it refuses its enforcement."


Stay on top of San Antonio news and views. Sign up for our Weekly Headlines Newsletter.