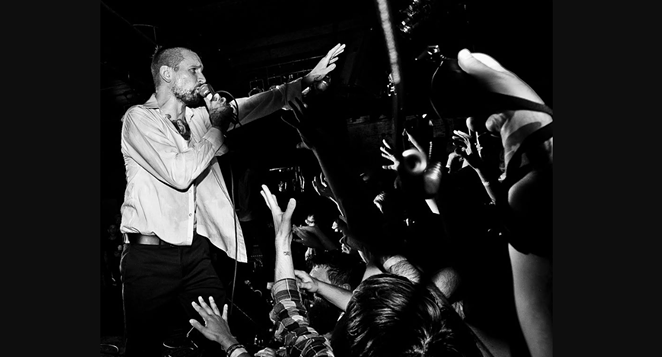 Oblivion Access — the hard-edged music festival previously billed as Austin Terror Fest — has announced its full 2020 lineup, including grindcore pioneers Carcass, straight-edge band Youth of Today, avant-noise act Swans and noise rockers Daughters.
The fourth annual metal, extreme rock and experimental showcase will take place June 5-7 at venues around Austin's Red River district.
The festival organizers offered up a
preview
of several headliners in November, also announcing the name change then. Apparently, the promoters worried the word "terror" carried a hostile tone. "Oblivion Access," however, connotes a more welcoming environment for both audience and performers.
Aww. So, now you know.
The full lineup is
available online
. But for those too lazy to click, here's a sampling of highlights:
Carcass
Youth of Today
Swans
Daughters
Autopsy
Duster
Converge
Zola Jesus
Vio-Lence
Lil Ugly Mane
Repulsion
A Place to Bury Strangers
Melt Banana
Windhand
Coven
Anna von Hausswolff
Kool KeithCough
Thou
Tickets are on sale now at oblivionaccessfestival.com
.