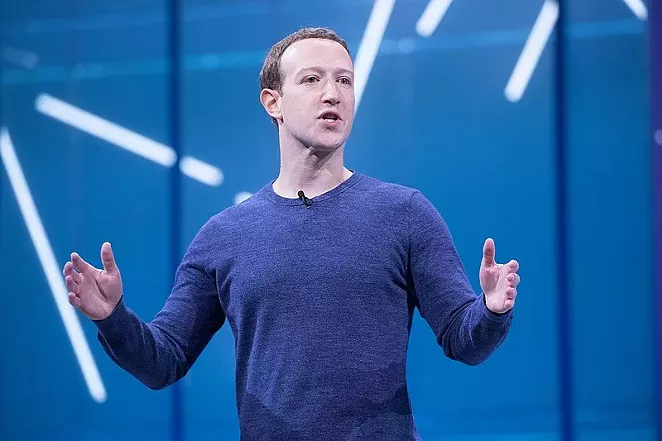 Anthony Quintano
Facebook CEO Mark Zuckerberg speaks at the company's 2018 developer conference.
Facebook's targeted advertising may have bought it new worries on top of the
recent lawsuit
filed by the Fair Housing Council of Greater San Antonio (FHCHSA) and other advocacy groups.
This week, the ACLU
filed a complaint
against Facebook with the federal Equal Employment Opportunity Commission that accuses the social network of letting 10 companies advertise jobs only to younger males, excluding all women, non-binary people and older job-seekers.
Separately, a
new report
by ProPublica documented 15 employers in the past year who advertised jobs on Facebook exclusively targeted to one sex. In the most prominent example, the nonprofit news site found 91 Uber ads on Facebook but just one of those targeted only women. Only three of them didn't target a specific sex.
Under federal law, it's illegal for employers to buy help-wanted ads that specify an interest in hiring members of only one sex.
In response to past discrimination allegations,
Facebook has said
that allowing advertisers to target who sees their content doesn't mean it's engaging in discriminatory behavior. Even so, the company this summer removed the ability for ad buyers to exclude viewers based on several hundred qualifiers, including ethnicity and religion.
It hasn't yet done the same for age and sex, according to the ProPublica story.
The new accusations come on the heels of a lawsuit by FHCGSA and three other groups that allege Facebook's targeted ads let landlords and property sellers exclude federally protected classes of people — such as those with children — from seeing their ads.
Last month, the Justice Department urged the U.S. District Court for the Southern District of New York to reject Facebook's motion to dismiss the housing case.
The Department of Housing and Urban Development also filed a separate administrative complaint against the social network, saying its filtering options violate the Fair Housing Act.
Stay on top of San Antonio news and views. Sign up for our Weekly Headlines Newsletter.