Page 3 of 5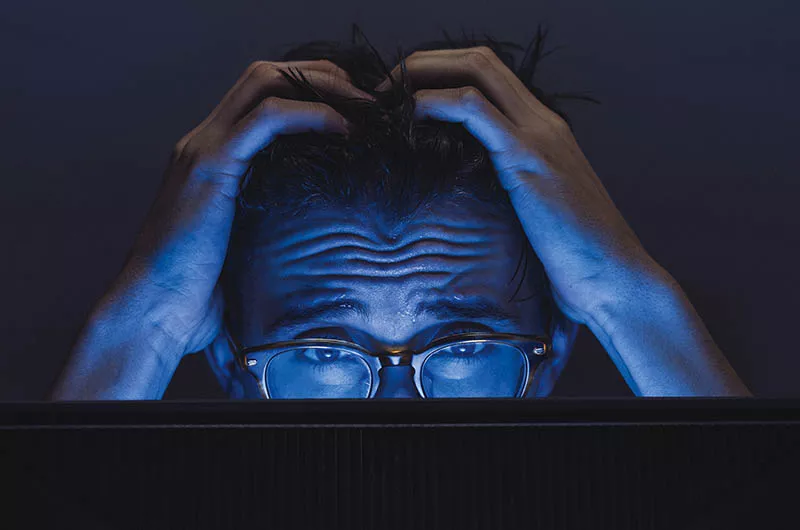 Courtesy
GED test changes moved the goal posts back for adult learners
The test has changed four times since its inception, the last in 2002. Each time the changes were made to keep up with changes in education. Sometimes the changes meant more math, sometimes more essay writing, mainly because college educators wanted some assurances that their GED students would have the necessary skills to handle the rigors of the post-secondary world. And over the years, the GED was overseen by the American Council on Education (ACE), which represents college presidents and administrators.
As part of the changes this time around, the test was developed and overseen by a joint venture between the non-profit ACE and the for-profit testing company Pearson VUE through a company called GED Testing Service.
The joint venture was very late in getting teaching materials to programs for student preparation, with many centers not receiving them until November 2013, just two months before the new test took effect.
Though some states have voucher grants of $40 for first-time takers (Ohio participates in this), most test takers will pay $120 for the new test, up from $40 previously. A small sample test is offered online for free, but to get a larger sample of questions (about half the size of the actual test, containing four sections), prospective testers pony up $6 per section. So in theory, it could cost a student $168 to take two sample tests and the actual test one time.
The higher costs and online-only service represent the need to offer better and quicker responses to how the student has done on the test, according to C.T. Turner, GED Testing Service spokesman. "We heard from testers that there wasn't a flexibility under the old system that would let the test takers know with certainty what progress they were making," he says. "This system of doing it online lets them know instantly what they got right and what they missed and what they need to do to improve."
As far as getting rid of the pen-and-paper approach, Turner says the decision "was made to make sure those passing the test had the computer skills which reflected college and career readiness." But when asked why the test seemed to not be testing technology knowledge, but use of a keyboard and mouse, which may be far less used with the advancement of touch screen technology and voice activation, Turner says, "We are measuring what a student who graduates from high school now has to be proficient in, and knowing how to use a computer is part of that."
And that is a big part of the controversy over this test. In the past, the GED had not been strictly a measure of what a high school grad's cognitive skill set was from that time period, but leaned a bit toward crediting the older test taker's life experience. But those defending the changes said over and over that to make the GED easier than what the high school student needed to know to graduate would be "unfair" to those high school students, along with causing undue remedial classes if the GED passers wanted to go to college.
"We can't just give a GED to a person who shows up to classes for a number of months and then can sign their name in crayon," Turner says.
---
The Common Core standards are the driving force behind the new GED test's content changes and are somewhat difficult to explain. For years, many college educators thought that high schools were not preparing their graduates well enough for college curricula, and there was a movement to rectify that. In the end, basically, rote learning was replaced by analysis, placing a greater importance on why facts were relevant and how they could be used, not what they were.
They first began getting traction in the mid-1990s among university presidents who thought their freshman students were ill prepared. By the late 2000s, Microsoft CEO Bill Gates started championing educational changes through his foundation. Some 44 states eventually adopted the standards, though a dozen or so are now rethinking their educational policies, sometimes by way of reflection on how it has performed, sometimes by way of conservative backlash at what the fringes claim as lefty conspiratorial endeavors into schools.
Along the way, the thought process went like this: If the country were to change what students were expected to know upon graduation from high school, then the test that allowed dropouts to graduate must also reflect those changes. The problem in that assessment: Only 40 percent of those who passed the GED went on to any higher educational pursuits, and of those, only a small fraction (single-digit percentages according to most studies) attended college for more than a year. The vast majority of those taking the GED were doing so for employment opportunities.
Measuring job-ready skills was an afterthought in the Common Core standards from the beginning. The "workplace" aspect of the standards is only mentioned at the end of the executive summary in a cursory manner in an essay called "The American Diploma Project," one of the early Common Core studies published in 2004:
"States have developed high school assessments without much regard for what colleges need, and colleges use admissions and placement exams that are disconnected from the curriculum students study in high school. The result is too many tests and a mixed set of messages to students, parents and teachers about which ones matter most. States must streamline their assessment systems so that high school graduation and college admissions and placement decisions are based on student achievement of college and workplace readiness content."
Facebook
This Common Core math problem was widely shared on social media.
A heavily shared Facebook post earlier this year from a frustrated parent illustrated the controversy over the new standards. The father published a picture of a homework assignment for his fifth-grader: subtract 316 from 427. Instead of stacking the two numbers on top of each other and subtracting vertically to reach 111, the assignment wanted the elementary school student to use a linear approach, where the student would get the answer by subtracting 100 from 427 three times, then 10 once, then one six times.
The father wrote to the teacher, as a frustrated parent and electrical engineer, that he couldn't get the right answer using the Common Core approach. "In the real world, simplification is valued over complication," he added.
GED tutors and teachers echo his sentimentmdash;that the new standards overcomplicate the test. The math portion, for example, used to include fairly straightforward questions without dipping into wordy presentations and ventured little beyond basic algebra. The new test emphasizes more algebra and geometry, as well as polynomials, graphing and quadratic equations. A question from a sample test illustrates the verbose nature of the problems:
Cilia are very thin, hair-like projections from cells. They are 2.0 x 10-4. What is the maximum number of cilia that would fit side by side—without overlapping—across a microscope slide that is 25 millimeters wide?
a. 8.0 x 10-6
b. 1.25 x 10-3
c. 8.0 x 102
d. 1.25 x 105
"The old test was about 25 percent algebra," says Dan McLaughlin, the program director at Seeds of Literacy. "The new test is about 55 percent algebra, and there is very little basic math on it. Even our tutors have had a hard time with some parts of the math test."