Page 4 of 5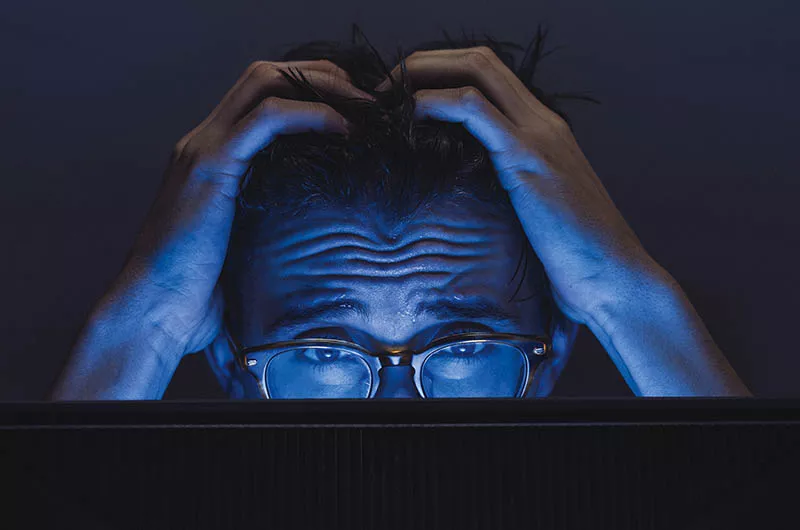 Courtesy
GED test changes moved the goal posts back for adult learners
The science section pushed students further too. One sample question asks the test taker to interpret, via an equation, whether energy is stored, created or produced when glucose, water, oxygen and carbon dioxide are combined. The old test, McLaughlin says, required the students to know some of the elements on the periodic table, but did not have them analyze how the element reacted with each other.
And in the writing portion of the test, the previous test asked for one personal essay, the topic of which might be: "Who is someone you think is successful and why?" The purpose of the essay was to see if the respondent knew how to put nouns and verbs and prepositions together in proper order. In other words, it tried to determine if could you understand what they were saying, but it didn't really care about the content.
But the new test flips that around. There are now two essays, and they are graded not on grammar but on reasoning. For example, one of the sample questions in the language portion of the test asks the tester to read two essays on daylight saving time—one in favor, one against—and then write an essay about which one is better and why. Another example is writing an essay about the importance of the concept of "sustainability" within the United States Environmental Protection Agency.
Another asks a test taker whether a schools decision to expel a student refusing to salute the flag or saying the Pledge of Allegiance is covered by the freedom of religion or freedom of speech, and how Thomas Jefferson's writing fits into the question at hand. The essay will be judged, in part, on "your own knowledge of the enduring issue and the circumstances surrounding the case to support your analysis."
And again, grading is focused on analysis and interpretation rather than sentence structure, and the GED website says a passing essay might exhibit "draft writing." "We do not hold test-takers to a standard of very formal conventions at all," it says. "Rather, we understand that they have minimal time for proofreading and we can accept diction that is significantly more casual than, for example, what might be required on a resume cover letter. The language requirements are not as high as 'Edited American English.'"
So the test measures knowledge of how many tiny cell hairs can fit on a slide, the energy production of an equation, Thomas Jefferson's analysis of a West Virginia court case, and interpretation of the concept of environmental sustainability. All in four test sections that have to be completed in about seven hours. On a computer. By people who may have limited computer skills. And no spell check.
---
Steve Miller has been studying for a few hours at the Seeds of Literacy tutoring offices at West 25th and Clark Avenue in Cleveland. It is a cold and rainy Tuesday, and he is dressed in a multi-colored hoodie and block "C" Indians cap. He is 23, gets minimal Social Security Disability benefits for bipolar disorder, and has been working on his GED since February. By his own admission, he's not even close to passing any of the sections. Maybe math first and the other three after that.
Miller wants to be a roofer or set tile or land some other construction job, and knows he needs the GED to get things moving. He dropped out of East High School in the 10th grade, and "never did much of anything in school and got in trouble a lot." He says the test is "pretty hard," and says he would rather take it on paper, "because I think I write better and faster with a pen, and I'm just not very quick with a keyboard."
One of his instructors is Jim Redmond, a retired industrial sales rep who lives in Westlake and volunteers at Seeds of Literacy a few days a week. He has seen how the test changes have taken their toll on the students. "Even the occasional students we get who are extremely bright are taking very much longer," he says. "But it is even more difficult to keep the ones around who really have to work hard. It's tough to get people to commit to those for more than a year, and we are seeing that right now.
"The test is just not very practical," Redmond says. As he looks over 20 or so people studying, he adds that "90 percent of the people here aren't going to college if they pass the test and to say that the purpose of the GED is to prepare people for college is foolish. These people just want to improve their jobs. We used to have trade schools and apprentice programs, but now we have to measure people as if they are going to college. Well, not everyone is going to college and we shouldn't pretend everyone should."
And that is precisely the problem with the current test. If the previous version didn't serve the college-driven population well, the current version doesn't serve the job-driven population at all.
John Eric Humphries, a Ph.D. candidate in education at the University of Chicago and co-author of The Myth of Achievement Tests says the key warning sign is not how few are passing, but how few are taking the new test. "The most shocking thing is that people taking it has plummeted," he says. "And we have to find out the reason for that. Is it the computer skills needed, the cost, or the content, or a combination?"