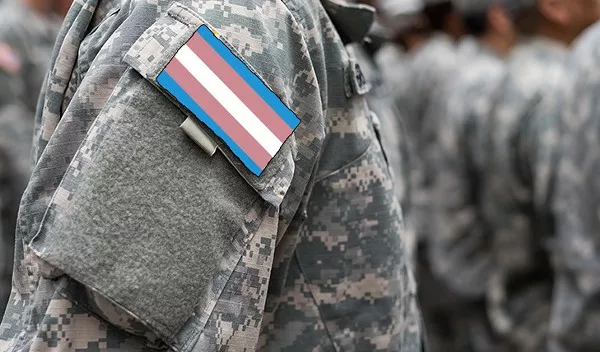 Shutterstock.com / Sarah Flood-Baumann
A federal judge has temporarily blocked parts of President Donald Trump's transgender military ban while a lawsuit against the ban plays out in court.
On Monday, U.S. District Judge Colleen Kollar-Kotelly in Washington, D.C. temporarily blocked the ban from going into effect, ruling that the military will instead comply with the
2016 policy
in place prior to Trump's announcement, which allowed trans individuals to openly enlist and continue to serve in the military. Kollar-Kotelly's decision, however, did not block the part of the ban that blocks military funding for gender-reassignment surgeries.
After tweeting about his plan to
ban trans individuals from enlisting
back in July, Trump signed a directive on Aug. 25
that did just that
, while also prohibiting the U.S. Department of Defense from funding gender-reassignment surgeries for trans military members except when "necessary to protect the health of an individual who has already begun a course of treatment to reassign his or her sex."
The Pentagon released
interim guidance
for the ban in September, which banned anyone from enlisting who's been treated for "gender dysphoria," and limited health-related care only to soldiers who were already receiving it. The official guidance for the ban is expected to come in February 2018.
The National Center for Lesbian Rights and the GLBTQ Legal Advocates & Defenders Organization
filed the lawsuit
challenging the transgender ban on behalf of five active duty service members, who are transgender, and came out to their commanding officers after the 2016 policy that allowed them to openly serve in the military.
In her ruling
, Kollar-Kotelly wrote that the transgender ban was "not genuinely based on legitimate concerns regarding military effectiveness or budget constraints, but are instead driven by a desire to express disapproval of transgender people generally."