Page 2 of 3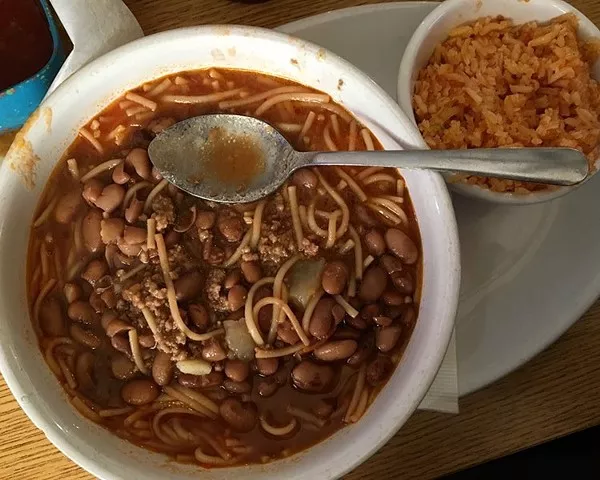 Fideo Loco Fest //
The
Fideo Festival and Cook-off
will give your grandma a run for her money. But if you think she or you have what it takes to join the Fideo cook off, visit their Facebook page to join.
$2-$4., 11am-7pm, November 4, 410 Sports Bar, 9607 Southton Road, (210) 421-9143.


Pinks for Lupus // The Lupus Foundation of America's Lone Star Chapter is hosting an event to raise funds and awareness for lupus, a chronic autoimmune disease that affects approximately 120,000 Texans, and primarily women. Popcorn proceeds from the event will be donated to both organizations. Prices vary, noon to 4pm, November 4, 10501 Huebner Road, (210) 468-5533, pinkspopcorn.com.
<!—————————EndFragment—————————>
Saint Arnold Pub Crawl // If you're looking for another pint glass to add to your collection, this pub crawl is for you. Begin at either The Friendly Spot Ice House, B&D Ice House, Frank, or Stella Public House. There, you will receive a punch card to prove you have made each stop in your route. At the final stop, the Alamo Street Eat Bar, you will receive a free Saint Arnold Pub Crawl pint glass. Free, 2-6pm, November 4, various locations.
<!—————————EndFragment—————————>
Southerleigh Beer Dinner // Enjoy a five-course dining experience including oysters, dry-aged beef, seared turbot and Oaxacan chocolate, paired with exclusive brews at Southerleigh Fine Food & Brewery. The kitchen staff and brewers teamed up to showcase their skills more with this limited seating dinner. $80, 7-10pm, November 5, 136 E. Grayson St., (210) 455-5701,
southerleigh.com.


Free Ice Cream Day
// For all you ice cream lovers, Amy's Ice Cream is giving away free ice cream to celebrate 34 years of 'Making People's Day.' The store will offer one free tiny or small, with or without topping, per person.
Free, 3-7pm, November 7, 225 E. Basse Road, (210) 838-8886, amysicecreams.com.