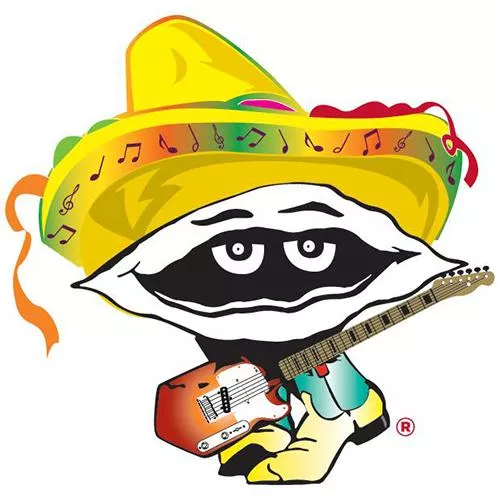 Girl in a Coma: Friday 5:30pm, Bud Light/Magic 105.3 Stage
http://www.youtube.com/watch?v=JIL6P2_B3gA
Resident SA favorites Girl in a Coma open up Oysterbake with one of the most capable rock sets of the weekend. Signed to Joan Jett's Blackheart Records, the Diaz sisters (drums, guitar) y bassist Jenn Alva have released four LPs since signing to Blackheart in 2007. Though fans are in a comatic waiting period yearning for the follow-up to 2011's Exits and All the Rest, cuts like "Smart" carry enough weight to play on repeat in the mean time.
Recommended Snack: A casual plate of fried oysters.
Young MC/Tone L?c: Friday 7:30pm/9:45pm, Bud Light/KBBT 98.5 Stage
http://www.youtube.com/watch?v=xy4FXhkm6Nw
With "Bust a Move," Queens' Young MC earned himself a platinum record and a middle of the road spot on VH1 80s nostalgia lists for years to come. Though his debut Stone Cold Rhymin'  received wide acclaim and reached platinum status, Marvin Young's old school, party-rocking attitude couldn't cut it in the hard-life era of 90s rap.
http://www.youtube.com/watch?v=387ZDGSKVSg
A year before "Bust a Move," Young MC penned "Wild Thing," a platinum-selling anthem of lust for Tone L?c to perform. Looks like Young possesses a talent for vivacious, best-selling singles that define and limit the MC that was damned to sing them.
Recommended snack: Hot Cheetos and cheese, because if they're there, you have to try 'em.
Bombasta: Saturday 3pm, Bud Light/KXTN Stage
http://vimeo.com/39974607
Bombasta's spanglish cumbia-rap accurately reps the dual cultures active in SA, weaving our two languages together over big band charts. With ten years under their belt, Bombasta's west side barrio big band are our local pick for Saturday's celebration.
Recommended Snack: Baked Oysters and corn in a cup.
Kevin Fowler: Saturday 9pm, Bud Light/KJ97 Stage
http://www.youtube.com/watch?v=15P5DibIqFY
In "Hell Yeah, I Like Beer," Amarillo Tx's resident philosopher poses a unique paradox. "Everybody knows you shouldn't drink too much/ so why's it always seem like there's never enough?" We may never know.
Recommended Snack: Oyster Bake's "Flavored Malt Beverage," whatever that is.
Chevelle: Saturday 9:15pm, Bud Light / 99.5 KISS Stage
http://www.youtube.com/watch?v=JfD6V8b1zco
Stuck somewhere between Tool and buttrock, platinum-sellers Chevelle close Saturday's Oyster Bake affairs. Since 1999, the Illinois outfit have released seven alt-rock albums, including their 2014 effort La Gárgola.
Recommended Snack: As many fried oysters as you can scarf down.